Zoe Granjon is the Speed Slalom World Champion 2015!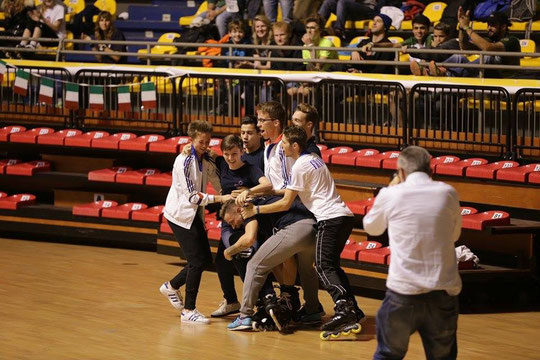 The current world number two and 2014 bronze medalist in Speed Slalom, Zoe Granjon from France, achieved her best result ever by winning the gold medal at the 2015 World Championships in the Speed Slalom discipline! She left second place to Wang Tzu-Chien from Chinese Taipei, who had won the world title the last two times. Here is the interview with the brand new Champion.
INTERVIEW
P.S. Did you expect to win the World Championships in the Speed Slalom discipline?

Zoe. I didn't expect to win the world championships at all! My goal was just to qualify and try to pass through the rounds. Everyone was there, they were all ready so I knew it would be hard. I didn't want to hope for the title, just fight and push myself as much as I could.
P.S. What does it feel like to be the World Champion?

Zoe. It's a very strange feeling... You feel really happy and of course proud of yourself. After one week I still haven't realized because it was a dream for me, I just thought about it but never really thought I could get it.
P.S. Who was your toughest opponent in that competition in Speed Slalom?

Zoe. Everyone... As I said, we were all prepared to win the title, we were fighting, we all had ambition and we could see it during the runs... Everyone was determined and pushing hard, so it wasn't easy against anyone.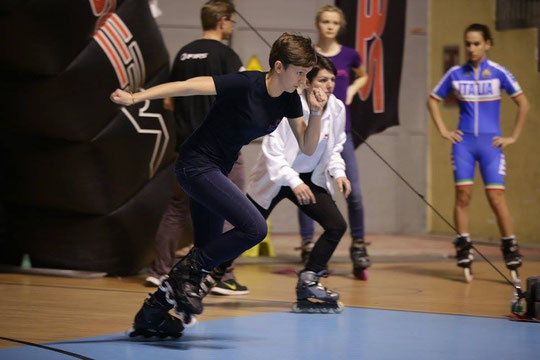 P.S. Are you satisfied with all your WFSC performances? And what do you want to improve next time?

Zoe. Yes of course I'm satisfied, especially with my performance in speed slalom. I also did one of my best classics, so I'm happy with it. As for the battle, I expected a better place but unfortunately it wasn't my day... So I'll keep working to do better next year! I would like to improve my classic skills, and my technic in battle. And in speed slalom, I'll try to use 3-wheel frames.
P.S. What are your objectives in 2016?

Zoe. First I would like to continue skating as much as I can because, unfortunately with university and exams, I won't have so much time for it. Then, I want to do my best on competitions, keep having fun with all my friends, and of course, travel.
P.S. Your best and worst 2015 memory?

Zoe. The best memory is obviously my world title in speed slalom! And also my triple victory in Warsaw! Then the worst.. Actually I don't really know. Because every time you fail, it gives you experience and determination to do better next time, so it's always positive.
Speed Slalom Senior Women final of the WFSC2015 by SlalomTimTeam
P.S. What titles would you like to add to your list in 2016?

Zoe. I would like to add as many titles as possible but I don't have any objectives! Just do my best and reach the podiums.
P.S. Some words to add?

Zoe. Yes! I would like to thank my family, Seba, the French team, my friends, all the skaters and everyone who supported me during this year! It was amazing, thank you! I hope to see all of you again soon! Keep skating guys, you're all awesome.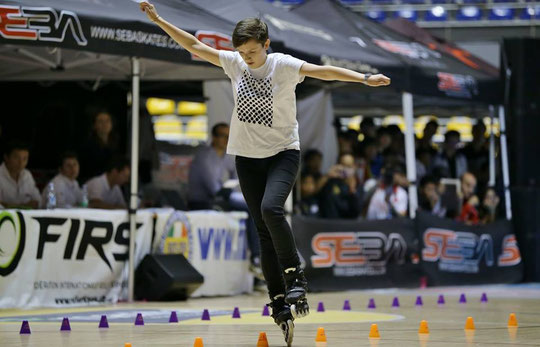 Polina Semenova for WorldSlalomSeries.com
Proofreading by Chloe Seyres
Photo by Carroll Wong
Video by SlalomTimTeam
November 2015