WFSC overview from Sergey Timchenko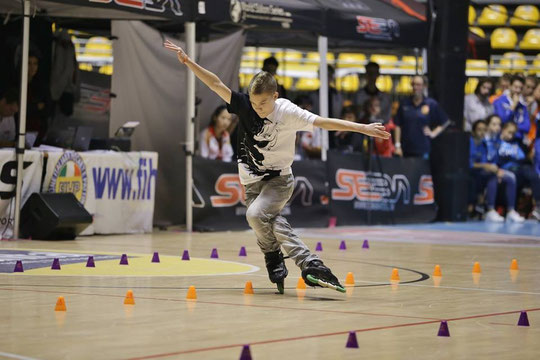 Russian Sergey Timchenko is the 2014 Classic World Champion and four time European Champion in 2013-14. He was the first non-Asian skater to win the World Championships in the Classic Discipline. This year, he improved his results and won the Battle Discipline, becoming a double World Champion for the first time in his career! Here is a small overview, where Sergey shares his thought and emotions about his past World Championships.
Sergey : The WFSC 2015 is over and it's time to sum up. I am very happy with my results. However, I am a little upset with my Classic performance. I didn't manage to show my best this time. Comparing to the last year, my run was not perfectly clean and I did not show everything I planned. But the battle was great! The most memorable moment was the quarter-final, when my best friend, Romain Lebois won in front of Ye Hao Qin, I was so happy for him! 
Battle is always more difficult than other disciplines, as it's the final competition of the event, and there is not so much energy left. Last year, I made a mistake in the final and could not fight for the victory. This time, the most difficult thing was to cope with the nerves. Especially in the semi-final where we unexpectedly met Ye Hao Qin and my brother Alexander. Everyone wanted to go to the final, but there were only two places. My brother and I managed this challenge a little better than our opponent, and in the final I pulled all my tricks. I am so excited! I would want to thank everyone who supported me. Now, I plan to make a little break to have some rest and recover. Being inspired by this year's results, I intend to train a lot for the new season and to show even more difficult tricks and interesting combos.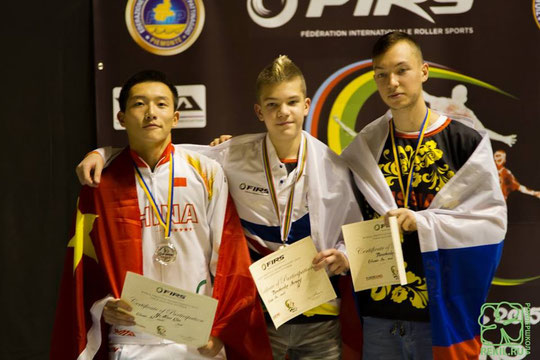 Polina Semenova for WorldSlalomSeries.com
Photo by Carroll Wong and Denis Shirobokov
November 2015