2011 NEWS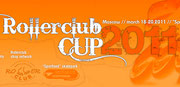 Report of Moscow Rollerclub Cup 2011, which took place at Adrenalin Skatepark on March 19-21, 2011. Speed slalom, Classic, Slides and Battle!
By Chloe Seyres.

Full REPORT of the WSSA 2010 SEASON.
With figures, surveys and exclusive interviews of the current Top-5 skaters in the Freestyle and Speed Slalom world ranking!
By Chloe Seyres.