INTERVIEW w/ Zoe Granjon

"I still can't believe it... It's an incredible feeling, so awesome to stand on the first place of the podium!"
Zoe Granjon (FRA)
Speed Slalom Women's World #2
Freestyle Slalom Women's World #6
Total Freestyle score : 4983
Best-5 Freestyle : 1303
Total Speed Slalom score : 2709
Best-4 Speed Slalom : 1148
Polina Semenova for WorldSlalomSeries.com
Proofreading by Maryam Amiand
Photo by Ksenija Komarchuk
Video by SlalomTimTeam
July 2015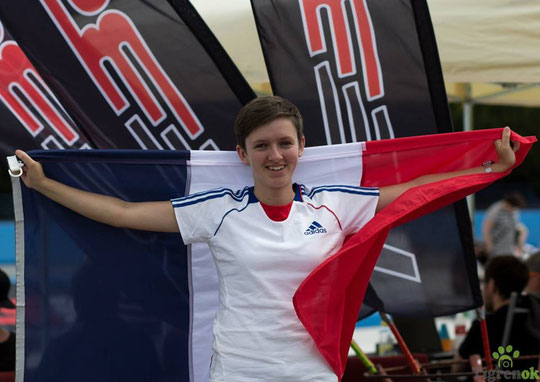 The World number 2 of the Women's Speed Slalom world ranking and number 6 of the Freestyle Slalom, Zoe Granjon won all three main disciplines of the first European main event 2015, Battle Warsaw : Classic, Battle and Speed. This is her best result so far and she really shows the way to go to all the skaters! Unfortunately, almost all the Italian skaters could not come because of the National Championships. The current World Number one, Daria Kuznetsova (Rus) was absent as well, but it does not diminish how incredible Zoe's victory is. Here is a fresh interview of Zoe, just after her great victories and before the PSWC.
INTERVIEW
P.S. Congratulations for your excellent results at the Battle Warsaw! What did it feel like to stand on the first step of the 3 main podiums of the event? Did you expect such a big success?

Zoe. Thank you very much! I still can't believe it... It's an incredible feeling, so awesome to stand on the first place of the podium! I didn't expect such a big success, I was really surprised and happy to get a first place everyday on each disciplines in which I took part.
P.S. Who was your strongest opponent during this competition on all the three disciplines?

Zoe. There is a lot of strong opponent like Klaudia Hartmanis, Marina Boyko, and the Russian Anastasia Zenkova and Ksenija Dubinchik.
P.S. What was the most difficult discipline to perform in?

Zoe. I think it was my Classic: we were skating in an indoor place because of the rain, and the ground wasn't really good… And I managed to do a perfect classic despite this, and I got the first place!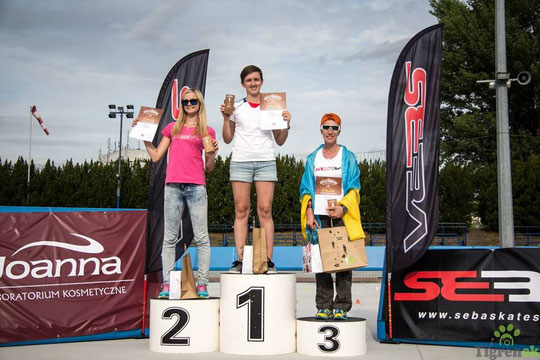 1st place Classic by SlalomTimTeam
P.S. What is the general impression you keep of this event? What did you like and what was the most memorable?

Zoe. I had a lot of fun during Battle Warsaw because it was the first event of the year with the French team, and we were all supporting each other. This is really important and I liked it a lot. The most memorable was when I won the Battle, it was my third victory of the weekend and when I heard my name, all the French team and my friends started to congratulate me and scream my name, clapping my hands, and hug me! It was awesome…
P.S. Who impressed you the most, regardless of the discipline?

Zoe. Sofia Bogdanova impressed me the most, because she improved a lot again... Unfortunately she is a Junior, and we didn't have opportunity to fight together, I hope we will be able to compete together soon!
P.S. What are your expectations for PSWC?

Zoe. : I don't really know, I will do my best and try to reach as many podiums as possible!
P.S. Is there anyone you wish to thank, to finish this interview ?

Zoe. I would like to thank the French team for all the support and my friends there. See you in PSWC!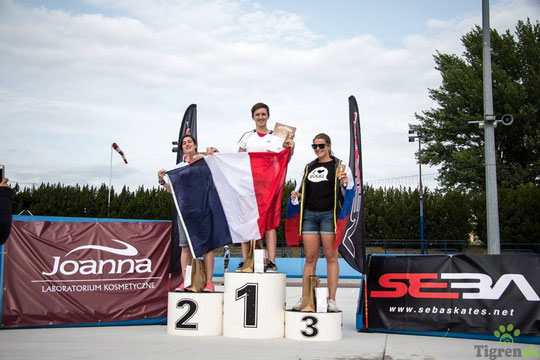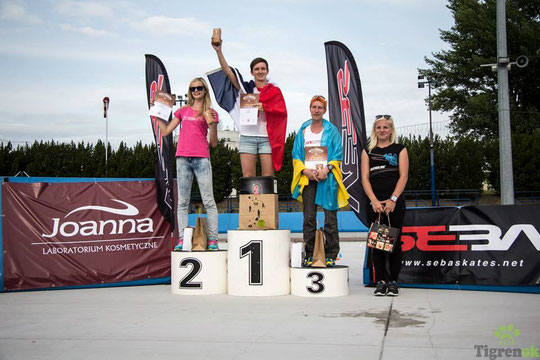 Women's Battle Final by Slalom TimTeam
Polina Semenova for WorldSlalomSeries.com
Proofreading by Maryam Amiand
Photo by Ksenija Komarchuk
Video by SlalomTimTeam
July 2015