INTERVIEW w/ Sergey Timchenko

"Last season was very successful for me. I'm so happy with how everything turned out..."
Sergey Timchenko (RUS)
Freestyle Slalom Men's World #1
Nb of Comps in 2014: 19
Total score: 4634
Best-5: 1600
Polina Semenova for WorldSlalomSeries.com
Proofreading by Maryam Amiand
Photo by Rollerclub, KSJ, Nadia Zelenova
March 2015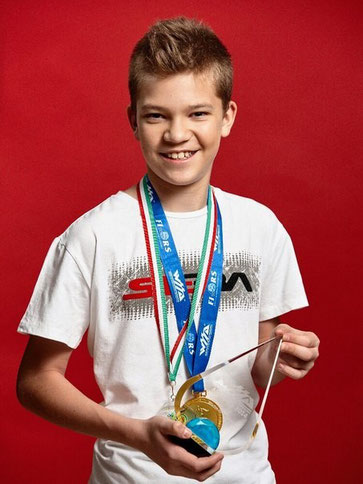 Sergey Timchenko, Freestyle Men's World #1, double European Champion and Classic World Champion of 2014, tells us more about his last season and his plans for 2015 in this interview.

INTERVIEW
P.S. Last season was such a triumph for you: you won almost every competition you took part in, you became double European Champion and World Champion in Classic, you didn't stop winning places in the World Ranking until you were finally on the highest step of the rank. When you look back at all of these, what do you feel about last season? Did you expect to achieve such amazing things?

Sergey. Yes, last season was very successful for me. I'm so happy with how everything turned out. I never thought I could achieve so much: to win the EFSC and WFSC was my dream, but I didn't expect I could make it come true so soon, I rather thought it would be at some time in the future.
P.S. Which event of the last season was the most difficult for you?

Sergey. I think that the PSWC and, of course, the WFSC were the most difficult events for me. The PSWC because it was the first competition of the season with lots of strong competitors, and the WFSC, because, on the contrary, it was the last event, and the most important and decisive one.
P.S. Which victory of 2014 are you particularly proud of?

Sergey. Well, I'm particularly proud of my victory at the World Championship, but the Classic and Battle victories in Shanghai also mean a lot to me, because beating Asian skaters in their home is very difficult, I think.
P.S. Do you have any regrets concerning the last season?

Sergey. Yes, I did not successfully skated during the Freestyle Slalom Masters in Beijing, I think I wasn't enough prepared for this event. And of course, there is my fall during the Battle final of the WFSC.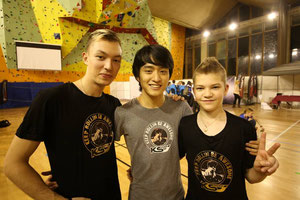 P.S. Do you have a skating idol? A skater that you particularly like?

Sergey. There are so many good and talented slalom skaters, who have already finished or who continue to skate. But I guess I especially like KSJ. His Classics are always amazing, I can see them again and again without being bored. He's stunningly stylish, fast and technical at the same time. You can learn so much from what he does. It's really a pity that I wasn't able to participate in a single even with him.
P.S. What are your goals for the new season? Do you have certain events you want to win? Competitions you'd like to attend to? New tricks to learn?

Sergey. My objectives? Well, I want to learn some new, hard tricks, try to improve my style, and show my interesting new classic. Obviously, I'd like to keep my place of #1 in the World Ranking for as long as possible, but I understand that it's very difficult because my opponents are very strong, and they all want the same things as me. I would also like to participate in every major competition, if possible.
P.S. Do you have people you want to thank before the end of the interview?

Sergey. I'd like to thank Rollerclub, my coach, my parents and all our friends. See you all in the new season!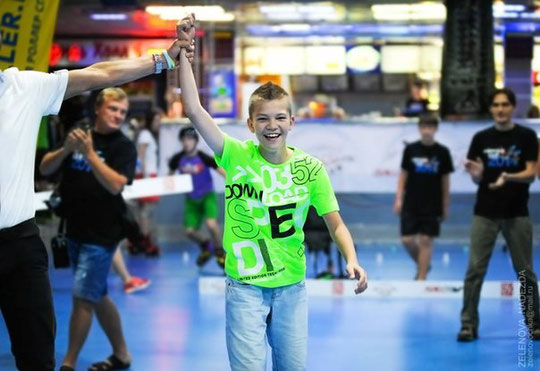 Polina Semenova for WorldSlalomSeries.com
Proofreading by Maryam Amiand
Photo by Rollerclub, KSJ, Nadia Zelenova
March 2015