Daria Kuznetsova : Return of the champion!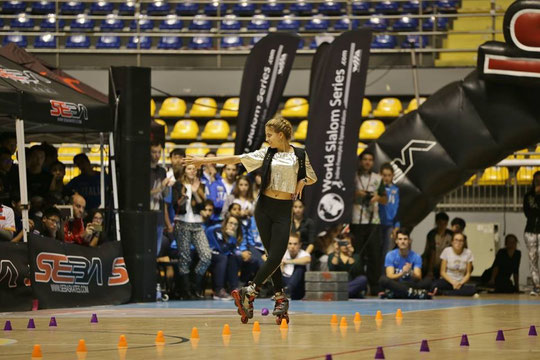 The current world number one, Daria Kuznetsova, missed almost all the 2015 competing season because of an injury. Despite this fact, she was strong enough to come back and to confirm her European and World Champion titles! Here she shares her feelings about the past World Championships!
Daria : I am so happy! I believe I performed very well. I did my best Classic run of the year and an almost perfect Battle in this World Championships! After such a big break, my only expectation was to perform well! :) Although it was very nervous, as always. Probably the most difficult part of this event was the Battle's semi-finals and final. It's quite difficult to compete with strong opponents at such a big event and it always requires a lot of concentration. I need to learn how to worry less, as it is a serious obstacle during the competitions. 
As the previous year shows, plans can strongly differ from reality. So I'm going to make my new Classic run, to work on new tricks and combos, and of course I hope to take part in many competitions and to see everybody again! I am very thankful to the Russian Team, team Seba, Rollerclub, my coach, parents and everyone who supported me!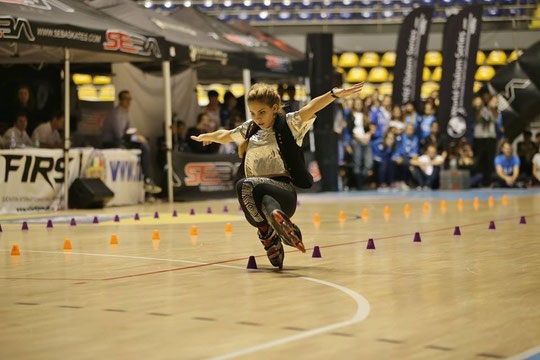 Polina Semenova for WorldSlalomSeries.com
Photo by Carroll Wong
November 2015