INTERVIEW w/ Jimmy Fort

"I am not the one who's going to complain, everything is great"
Jimmy Fort (FRA)
Speed Slalom Men's World #6
Nb of Comps in 2014: 7
Total score: 1247
Best-4: 1005
Polina Semenova for WorldSlalomSeries.com
Proofreading by Maryam Amiand
Photo by Carlos Moreno
March 2015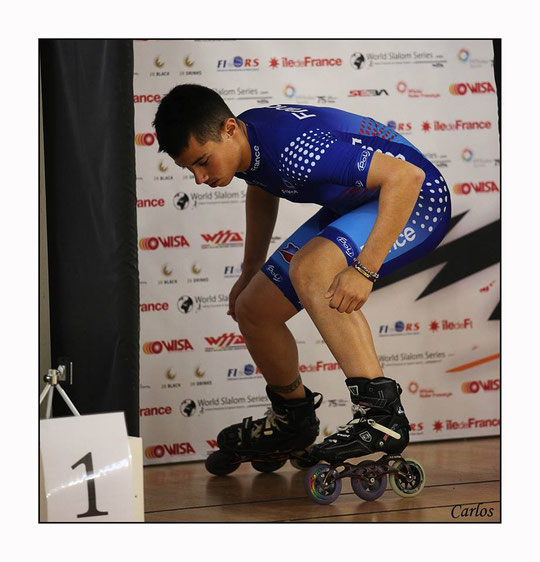 Interview with Jimmy Fort, the French Speed Slalom European Champion of 2014, on his memories of the past year, his experiences and his next goals...

INTERVIEW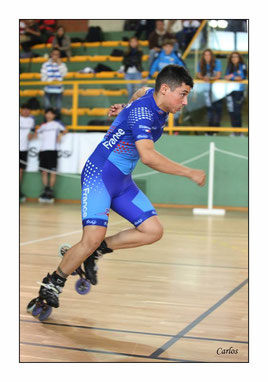 P.S. The 2014 season was a good for you wasn't it ? European Champion, Vice World Champion, 2nd at the PSWC… are you satisfied with your achievements of this past year ?

Jimmy. I'm really more than happy to see that all my training did finally paid off, the results really surprised me and my coach as well ! The objectives we fixed at the beginning of this season weren't really close to this, but I am not the one who's going to complain, they're really great.
P.S. What are your feelings and thoughts about the WFSC 2014? Did you feel it was possible to win? How did you analyze your results? Who impressed you the most during the event?

Jimmy. I saw many people during this event, the level was really high, and people came from all around the world. It was really something pleasing to see, besides the level of the competitors and the good atmosphere of the event, the organization was really on top! My feelings on this event are really strong, I felt "at home": my friends and family, the member of the France team, they were all present… I really felt good in this competition. To be completely honest, I went to this event with the objective of only reaching the small final. I managed to end up in final, against Savio Brivio, who was in an exceptionally good shape, and he even eventually set up a new world record! Of course, winning is always the goal, but in this competition he was better than me, and I'm the first to admit it! I'm very pleased by my result, at the time I didn't really felt like it, but I realize it's really a good result. The skater who impressed me the most is Ye Hao Qin. I had never competed against him before, and he is a really quick skater.
P.S. Is there any performance or moment of any competition of 2014 you are particularly proud of?

Jimmy. I'm particularly proud of the performance I did at the European Championship in Italy. When you cross the finish line and everybody tells you you're the new European Champion, that the whole team makes noise for you, and all your friends and family run at you to hold you in their arms… It's just the best thing that happened to me in 2014.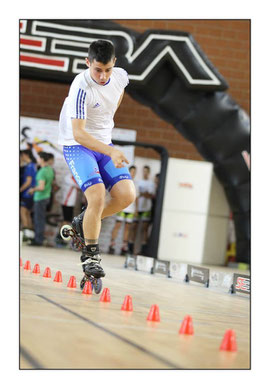 P.S. What was the most difficult competition in 2014 in your opinion?

Jimmy. The hardest competition for me this year was the WFSC, because my brother was eliminated in the quarter-final, and something like this always hits morale pretty bad. Luckily he was here to encourage me even though he wasn't in the competition any more.
P.S. What do you want most to improve in your skating for 2015?

Jimmy. I would really like to improve my start!
P.S. What are your objectives for 2015? Do you have titles you really want to win? Events to go to? Maybe win some more places at the world ranking?

Jimmy. My goals for 2015 are to travel as much as I can, to discover new countries, and speak with skaters there. On a more sporty ground, I'd like to get into the top 3 of the World Ranking, to keep my tittle of European Champion and to try to be with my brother in as many podiums as possible.
P.S. Do you have a last word for this interview?

Jimmy. I'd like to thank everybody who supported me, my coach Pierre Celat, and the members of the French Team. A big thank you to my sponsors, SEBA and Pull-In, and to my club, SMA, and most importantly to my coach and brother, Yohan Fort.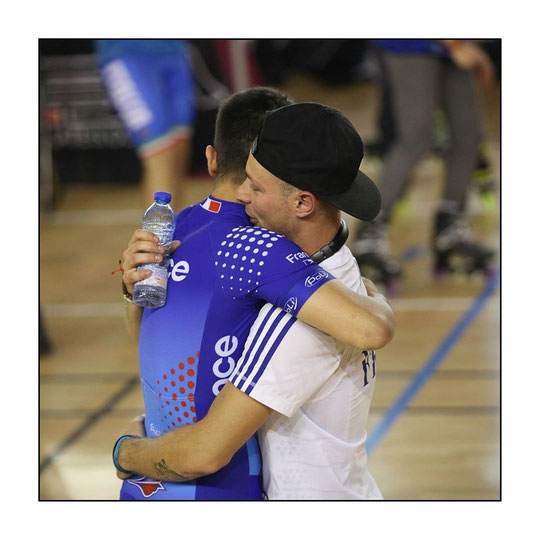 Polina Semenova for WorldSlalomSeries.com
Proofreading by Maryam Amiand
Photo by Carlos Moreno
March 2015