Elena Mokeeva keeps progressing!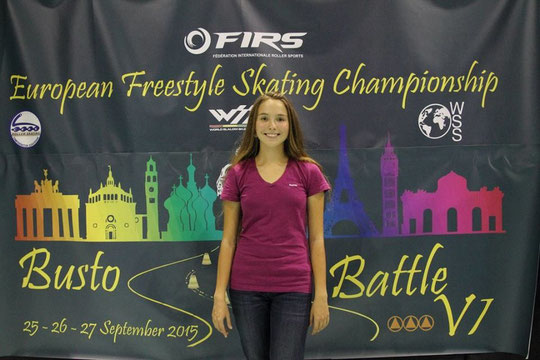 Elena Mokeeva was still unknown in the world scene of Freestyle Slalom one year ago, but she is improving very fast! She is currently the European Vice-Champion in Junior Classic and she was awarded by WSSA as the most potential skater of the year. Check her interview below!
INTERVIEW
P.S. When and how did you start to skate?

Elena. The first time I saw slalom skaters in Russia three years ago, skating in the park. I found it very interesting and started to train. At first, I was just watching the internet videos,  and after that, I took some lessons with Roman Gordin.
P.S. What is your greatest achievement for the moment?

Elena. The best result I ever had, was the second place at the European Championships 2015 in Junior Classic.
P.S. What did you feel when you were awarded as the most potential skater of the year?

Elena. When I saw the nominations, I was very surprised and very happy of course!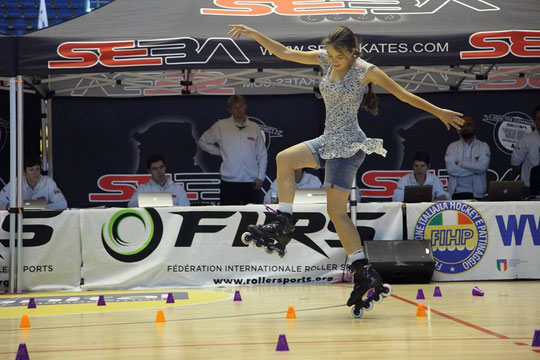 P.S. Do you have an idol in Roller Sports?

Elena. I admire many skaters! Sometimes I think, the tricks they are doing are simply impossible. I am particularly struck by Su Fei Qian's skating!
P.S. Which competition was the most memorable for you?

Elena. I really enjoyed my Chinese trip to Shanghai and to Lishui Slalom Open. It was interesting to see the Asians skating, which I didn't see before. Just to visit China was a very interesting experience.
P.S. Which competition are you dreaming about?

Elena. I would love to compete in Korean event "Namwon Korea Open".
P.S. Do you have a last word for the skaters?

Elena. I would certainly like to thank my parents who helped and supported me. Also, I would like to thank Roman Gordin from St. Petersburg, who was coaching me the first 2 years! Thanks to all skaters with whom I was lucky enough to train in St. Petersburg and Karlsruhe, everyone, who explained me the rules, who supported me and showed the new tricks, all those with whom I've met at the competitions.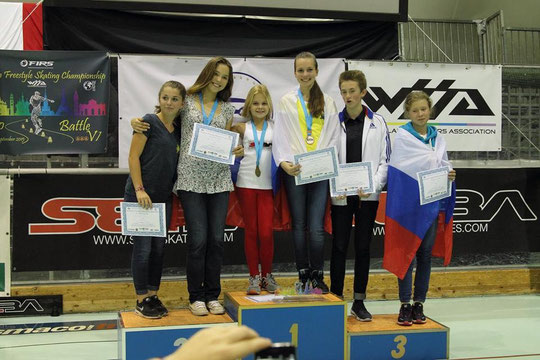 Polina Semenova for WorldSlalomSeries.com
Photo by Mokeeva Natalia
December 2015