INTERVIEW w/ Maryna Boiko

"I spend a lot of time on skates - it's my hobby and my job at the same time, and I like it!"
Maryna Boiko (UKR)
Freestyle Slalom Women's World #3
Nb of Comps in 2014: 17
Total score: 4126
Best-5: 1417
Polina Semenova for WorldSlalomSeries.com
Proofreading by Chloé Seyrès
Photo by Ksenija Komarchuk and Pierre 'Apache'
January 2015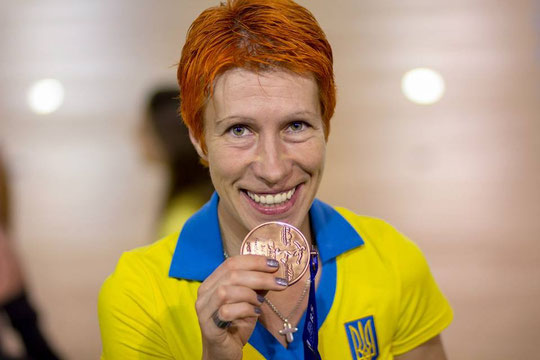 Brand-new interview with Maryna Boiko, the current World #3 in Women's Freestyle, on her 2014 skating season...

INTERVIEW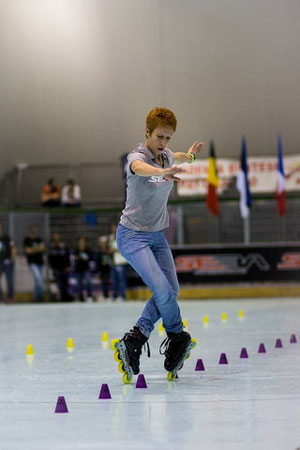 P.S. You finished the 2014 season at the 3rd place of the World Ranking. Are you satisfied with your personal improvements this year? Do you think you can do even better results in 2015?

Maryna. I am very pleased with my 2014 results and, of course, I would like to improve them in 2015. Theoretically it is possible, but for real I will have to fight very hard.
P.S. Where do you find the inspiration to keep on improving and skating at the top after so many years?

Maryna. I spend a lot of time on skates - it's my hobby and my job at the same time, and I like it.
P.S. What was your best competition performance in 2014?

Maryna. I think it was my Classic Run in Busto at the European Championship. I did a very clean performance, without kicking any cone, which was a first in my freestyle career!
P.S. Who impressed you the most in 2014?

Maryna. Dasha Kuznetsova and Sergei Timchenko, obviously. They did the most technical and clean performances of 2014 and managed to remain steady in their results throughout the season.
P.S. What about your skate school? Do you have any rising stars for the new season amongst your students?

Maryna. There has been a growing interest in roller sports lately and I have more students now. But they don't really want to compete. However, I have lots of families skating all together: The adults are mostly into slalom while the kids tend to FSK more.
P.S. Do you still train a lot or are you too busy with your students?

Maryna. I only have a lot of time for my personal training in August and September, I work with my students the rest of the year.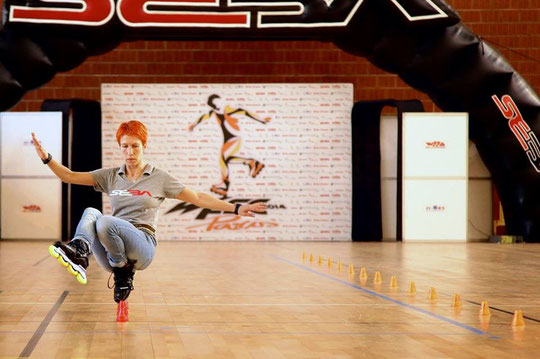 P.S. Is there something you want to improve in your skating for 2015?

Maryna. I would like to find some balance between style and technique, insert more variety into my skating and learn a few hard tricks, like back christie footgun, for example.
P.S. To which events do you plan to go this year?

Maryna. Competitions are the best practices for all skaters and I will try to compete as often as possible.
P.S. Free space.

Maryna. I would like to thank everyone who helps and supports me. And a big thanks to you for the interview!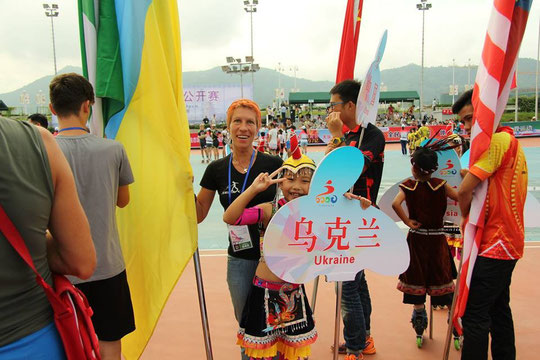 Polina Semenova for WorldSlalomSeries.com
Proofreading by Chloé Seyrès
Photo by Ksenija Komarchuk and Pierre 'Apache'
January 2015