Zoe Granjon : Couldn't be higher!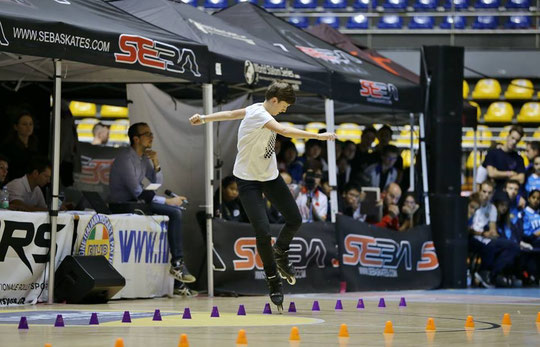 The new rule on the points cancellation brings a lot of changes to the World Ranking. The current women's speed slalom world number one, Zoe Granjon is now leading the women's freestyle slalom ranking as well. Upon all the World Ranking history, Zoe is the third skater to lead two rankings at the same time, after Kim Sung Jin from Korea and Chloe Seyres from France! Here Zoe shares her thoughts about the new title.
"I feel really happy about this achievement! I would never expect that", the current double world number one said, "First, it was incredible to become the world number one in Speed Slalom, but now I not only kept my first place, but also became the world number one in the Freestyle Slalom! Both disciplines that I practice! That's awesome! I feel really motivated to train even harder for the next season, and I can't wait to compete! 
Polina Semenova for WorldSlalomSeries.com
Photo by Carroll Wong
December 2015