The 2015 season's overview from Sofia Bogdanova!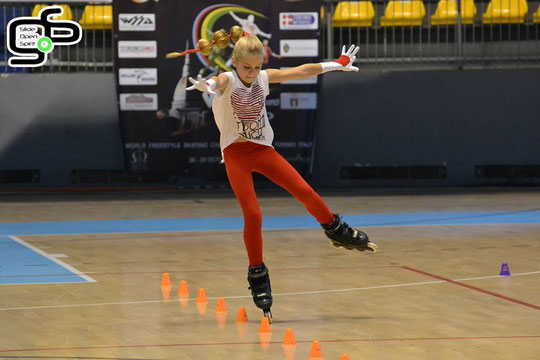 The 2015 season through the eyes of Sofia Bogdanova, the current double Vice-World Champion and double European Champion in the Junior Category!
Sofia : "I am very satisfied with my 2015 season! At the beginning of the year, I competed in my very first Chinese event, the prime competition in Zhongning. Chinese skaters are very strong and it's always a challenge to compete against them. It was very interesting to visit their homeland, to see how they live and, of course, to skate together. 
Unfortunately, I could not attend the largest Asian events this year : Namwon Korea Open, Shanghai Slalom Open and Lishui Slalom Open. Hopefully, next year I will be able to participate. I think, it's a special feeling to compete in such great events. I wish I can come!
I love to travel and to discover new cities, watching how other people live. The most memorable events of this year were, the European Championships in Italy and French PSWC competition, thanks to the special atmosphere and the support from my European friends. 
I am happy I showed a good skating and good results throughout this year and I am proud to confirm the European champion title. I did not expect to be awarded as the best junior skater of the year. Thanks again to everyone who voted for me, I love you all! The hardest event for me was the World Championships in Italy! This is the most difficult competition of the year for any athlete : after the whole season's training, all the strongest skaters are coming to do everything possible to win! 
Next year I would want to attend new events and to visit new cities. I will try to show a good level of skating and to train some new tricks. Of course, my main goal and dream is the victory at the World Championship. I want to wish to all the skaters, to never stop. Difficulties along the path shouldn't stop you from trying again, you shouldn't give up. Good luck to all and see you next year, looking forward to new travels and competitions!"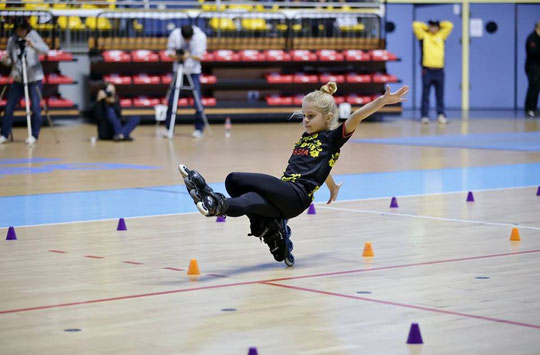 Polina Semenova for WorldSlalomSeries.com
Photo by Carroll Wong and Slide-open Spirit
December 2015