INTERVIEW w/ Anson Chan

"I am happy to see that slalom skating is starting to grow in HK…"
Anson Chan (HKG)
ID: 10821000111
Freestyle Men's World #48
Speed Slalom Men's World #71
Nb of Comps in 2014: 4
Total score: 471
Best-5: 471
Polina Semenova for WorldSlalomSeries.com
Photo by Carroll Wong and Chiu Yin-Hsuan 
July 2014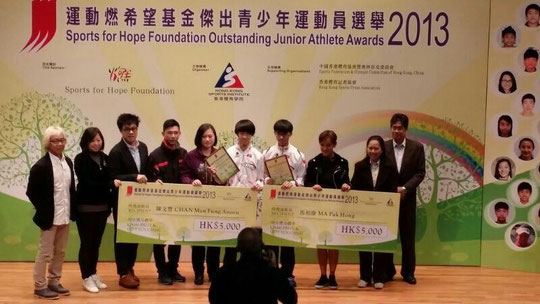 2013 season was very impressive for Anson Chan. He wrote a new page in the history of roller sports in HongKong. Anson is the first HK skater who won medals in the Chinese National Championship and in the World Freestyle Skating Championships. Also Anson was awarded by Hong Kong Junior Sports Star Awards 2013 which is known as the "Sport Oscar" in HK. Furthermore Anson and his mate, Pak Hong, were honoured of Outstanding Junior Athlete Awards (Sports for Hope Foundation). This is the huge success for young HK skater. Here is an interview with Anson Chan...
INTERVIEW
P.S. First of all, congratulations for your awards. How did it feel when you were nominated ?

Anson. I was very happy to be nominated and thought this would be the end. But totally out of my expectations, I was finally awarded Hong Kong Junior Sports Star as it was selected not only by the official judging panel but also by public voting. I am happy to see that slalom skating is starting to grow in HK from the grass roots and is getting more and more public concern and support.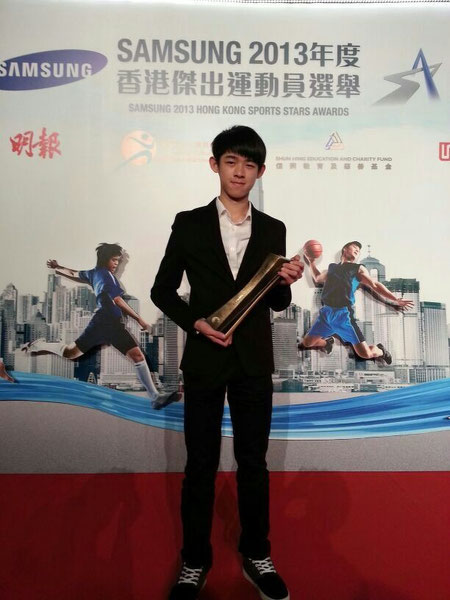 P.S. Did you expect to get the medal in the WFSC? Was it hard to get the silver? (Anson Chan took the second place in the junior's men category at the Speed Slalom)

Anson. Even I won a bronze in China National Competition I did not expect winning the silver medal in 2013 wfsc. There were so many strong skaters even in the junior category, China, Taipei, Italy and also my teammate Ma Pak Hong. All possessed high skill and stability in this event and all trained so hard. I could only say that I am a bit lucky in being able to stand on the podium.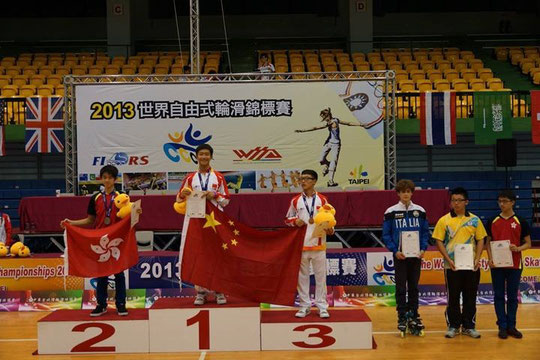 P.S. How much do you train for speed slalom? and for freestyle slalom?

Anson. During school days, I usually skate 2 times a week, 2 hours each. In vacation or before competition, I skate around 3~4 times a week or even more. HK skating places are very limited and small, I can only practise speed slalom every Saturday for about 1 hour as my skate club rent a mini football court which is long enough for speed slalom.
P.S. What do you prefer between freestyle and speed, and why?

Anson. Hummm how to say.....I love speed slalom for the feeling of extreme fastness but I also love freestyle for the freedom, excitement and desire to dive into a particular trick at times.
P.S. In speed slalom, who are you impressed by? Which skater do you admire?

Anson. In speed slalom, I am most impressed by Pan Yu Shuo from China. We are very good friends also. There are many skaters I admire, to name some, Igor, Kim Sung Jin, Yu Jin Seong and Lee Choong Goon...
P.S. According to you, what are the differences between European and Asian speed slalomers?

Anson. I think European speed slalomers are generally more strong physically speaking making them more explosive in the starting point and higher speed in the first 12m run. I know some European skaters also train in speed skating giving them benefits in the first half too. Most Asian speed slalomers also drill in freestyle making them more stable and skillful in crossing cones. One more thing I noticed is that European skaters tend to accelerate through big foot movement on all 20 cones while the Asians use inertial wheeling on the last few cones.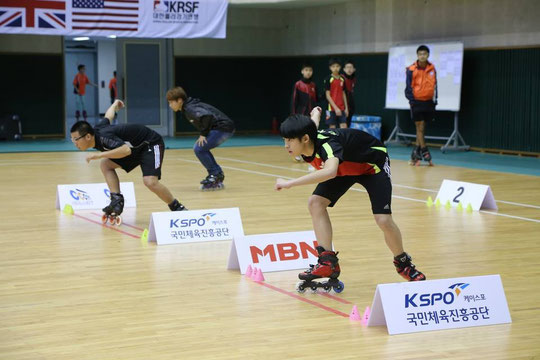 P.S. How do you find the skating level in HongKong?

Anson. The general slalom skating level in HK is not very high comparing to other major Asian countries. HK is just a small city with many limitations in developing any kind of sports. My team is working hard in the hope of introducing the sports more to the general public. To encourage more children to enjoy this sports. And for other junior skaters, I try helping them to set realistic goals that could stretch them without being overwhelming.
P.S. Do you plan to come for the World Championships in Paris this year? What are your goals this year?

Anson. Yes, I plan to go Paris this October for the worlds this year. My goal this year is that I run faster than last year.
P.S. More to say ? Special thanks ?

Anson. I love this sports and I love going competitions because there are so many things I can get apart from the winning itself. Excitement, learning skills, having fun and good times and above all developing friendship with skaters all over the world. All of these will be my lifetime memory. And I thank you all for making me the person I am.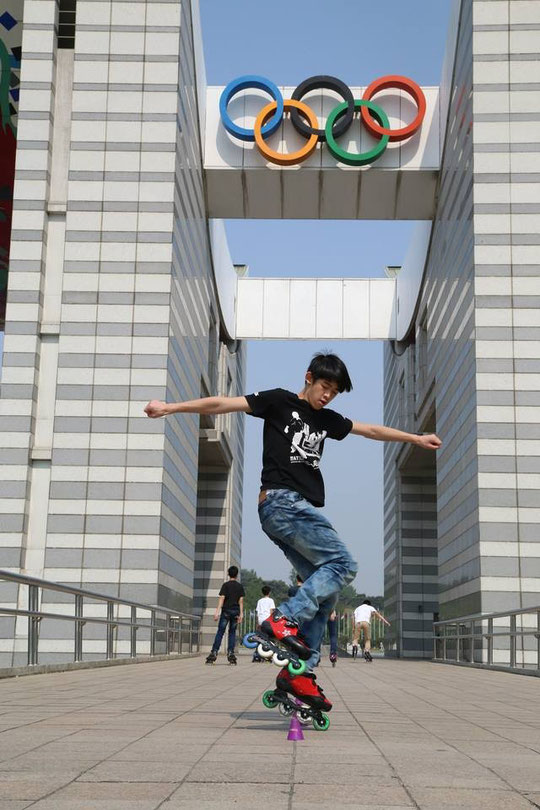 Polina Semenova for WorldSlalomSeries.com
July 2014