Aleksey Martsenyuk & Olga Fokina: 2014 Slides European Champions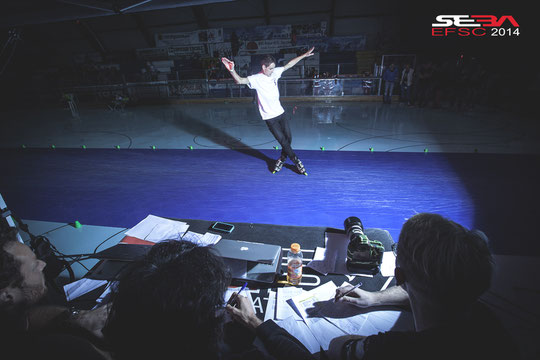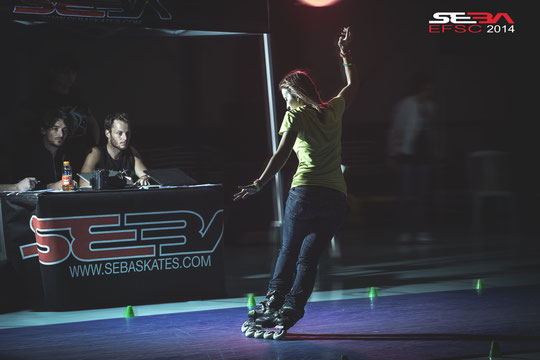 Here are interviews with the winners of the Slides competition at the European Championship: Aleksey Martsenyuk (Ukr, #139), who got the silver in 2013 and upgraded to gold this year, and Olga Fokina (Rus, #1), who won her third European Championship in a row!!!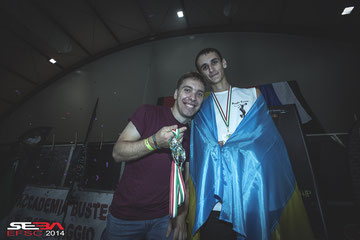 Aleksey Martsenyuk (Ukr)
Slide Men's World #139
Nb of Comps in 2014: 1
Total score: 78
Best-3: 78
INTERVIEW
P.S. This is your first European victory. Did you expect this?

A.M. Last year I came very close to the first place but my level was not high enough to get the victory. This time I expected to go to the finals, but I knew that I would have to fight for the first place. I had to take almost a one-year break out of skating for my studies and I was afraid that my slides would not be stable enough. But in the end, everything was fine. I had an advantage on the other skaters: Many of them arrived on competition day, and they did not have the time to practice enough and get used to the floor.
P.S. Do you plan to participate in the 2014 WFSC in Paris? If yes, what are your goals and who will be your main opponent?

A.M. Yes, with my brother, we plan to participate in the World Championship in Paris. My main goal is winning of course, but at such a high level, I will be glad to reach any step of the podium. My main opponent is Huang Hai Yang (Chn, #1), who does great results at every event he is at.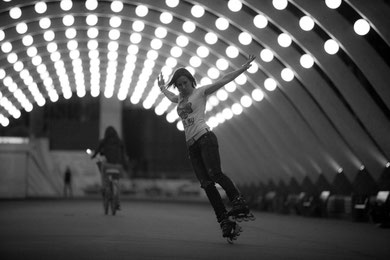 Olga Fokina (Rus)
Slide Women's World #1
Nb of Comps in 2014: 7
Total score: 1019
Best-3: 669
INTERVIEW
P.S. It is your third victory in a row at the European Championship. Are you satisfied with your EFSC performance? And what do you want to improve for the WFSC?

O.F. I am happy that my performances were quite stable. I was nervous because the skating surface was not very comfortable, which made it hard to take a good speed and manage the difficult and interesting tricks I had worked on during the season. Of course I would want to do more difficult tricks for the World Championship, but it is hard to say because it all depends on the skating surface, and it is never the same as the one you are used to train on...
P.S. Who will be your main opponent for the WFSC? What are your goals?

O.F. I am going to fight for the victory in the World Championship. The competition level is very high everywhere now, in Europe and Russia. And last but not least, Chinese skaters hold surprises in store at every World Championship, so the fight is going to be tough!
Thanks?

O.F. I want to thank Kirill, who coaches and supports me a lot. My friends who skate with me and help develop new trick. My students who believe in me, and the organizers of the European Championships, who worked till midnight, because slide competitions traditionally end at night.
Polina Semenova for WorldSlalomSeries.com
Proof Reading by Chloé Seyrès

Photo by Anthony Finocchiaro and Andrey Shalashov
October 2014