The Inline Games return !
The last Berlin Inline Games event was held in 2012 in the status of the European Freestyle Skating Championships. This year, Inline Games came back to Berlin! 125 skaters from 19 countries challenged each other in Speed Slalom, Freestyle Classic, Freestyle Battle, Freestyle Slides and Free Jump categories. Here are the winners of this famous 3 cones event!
Vice-European Champion 2015, Jimmy Fort (Fra) won the Men's Speed Slalom competition, showing his best results of this season. He was fighting for the victory with the Italian skater Nicolhas Yuki Santoni, who went to the big final of the 3 cones event for the first time in his skating career! 
The Speed Slalom World Champion 2015, Zoe Granjon (Fra) won the Speed Slalom Women's final. Her opponent, Laurine Moreno (Fra) showed the best qualification time (4,911 sec) and took the second position of her very first main final, showing her best result so far.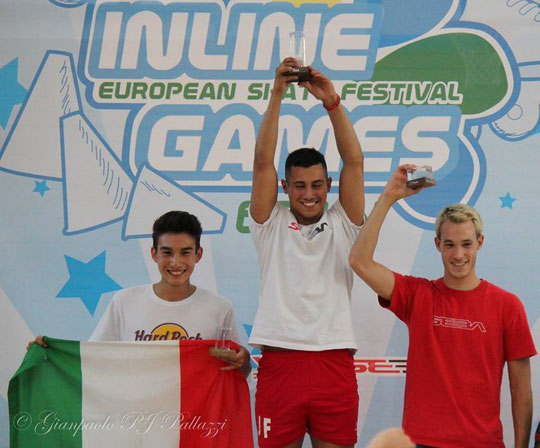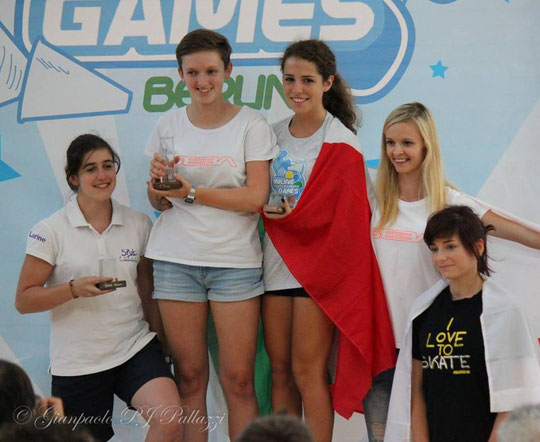 Pedram Ranjbar Vakili (Aut) was the best during the qualification (4,383 sec) and won the Junior Speed Slalom final against Roberto Ferrari (Ita), just like one week before, during the PSWC 2016. 
Lily Granjon (Fra), who won the Speed Slalom final of the Inline Games 2014 in Hannover, took the first place of the Junior Women's Speed Slalom final, leaving Italian Sacha Mozzali on the second place.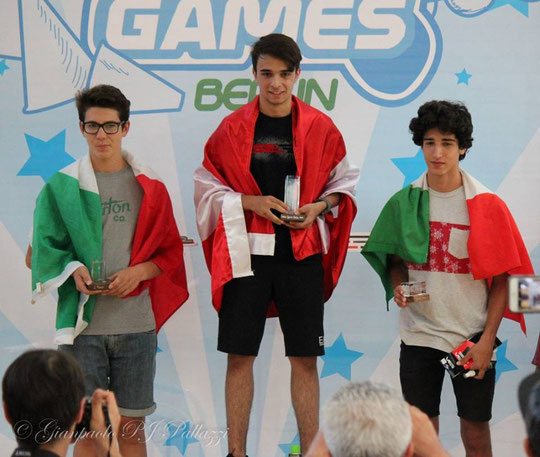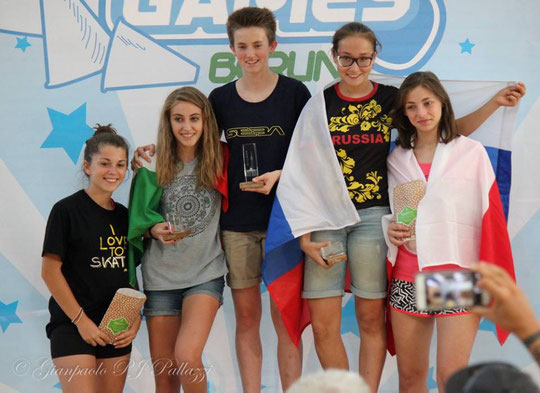 The current freestyle world numbers one, Sergey Timchenko (Rus) and Daria Kuznetsova (Rus), showed the excellent result, getting the double freestyle victory! One more time, they were strongest in both, Freestyle Classic and Freestyle Battle disciplines!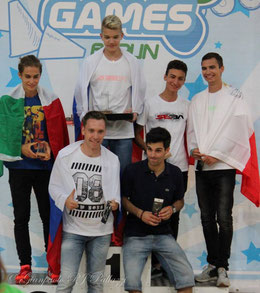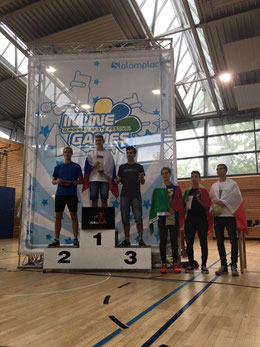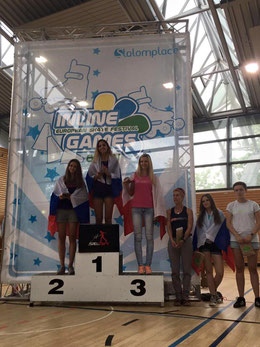 Lorenzo Degli Agostini (Ita) also won two main freestyle disciplines in Junior category! He took the first places in Junior Classic and Battle, repeating his double victory, which he received during PSWC event one week before the Inline Games.
In the Women's Junior Classic, Olga Bamatter-Rodriguez (Rus) received her second main victory! After her great run and first place during the Paris Slalom World Cup, she repeated this great result and took the first place in Berlin too!
Justyna Czapla (Pol) won her very first Junior Battle final, showing her best result for the moment!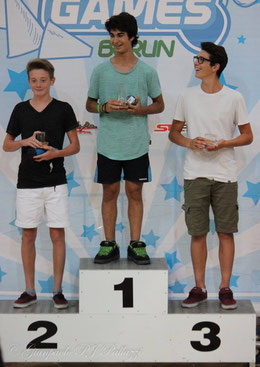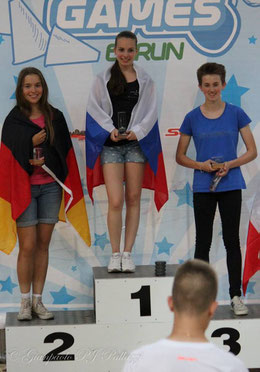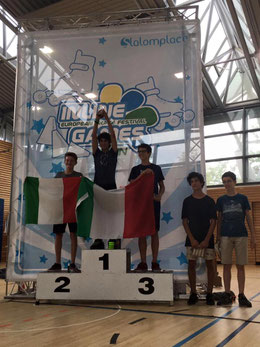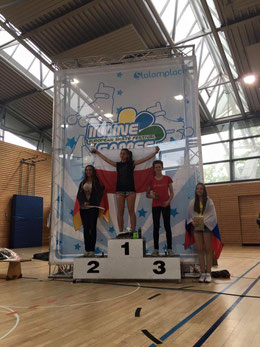 In Freestyle Slides, Vice-World Champion 2014, Brais Garcia Fernandez (Esp) was the strongest during the Men's final! He won the 3 cones event for the first time in his career, showing his best result so far! Vice-World Champion 2015, Natalia Krykova (Rus) added one more main victory to her collection, second for this year, after her victory during the Czech Freestyle World Cup (CFWC).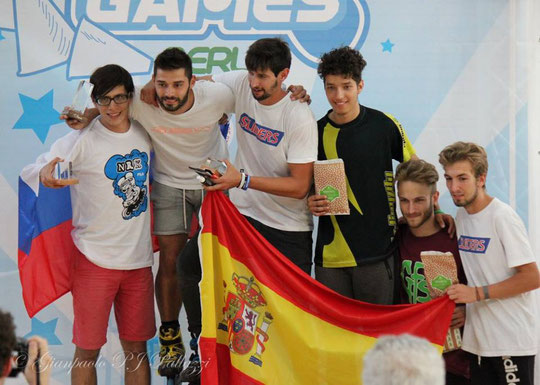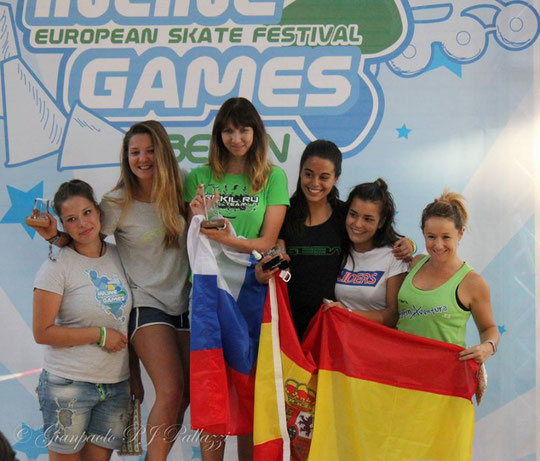 Daniel Żukowski from Poland got the Free Jump victory, performing the 135 cm jump. This is his second main victory of this season after the first place of the CFWC. The Women's World number one Maëliss Conan (Fra) is still unbeatable! She took the first place with a jump of 115 cm!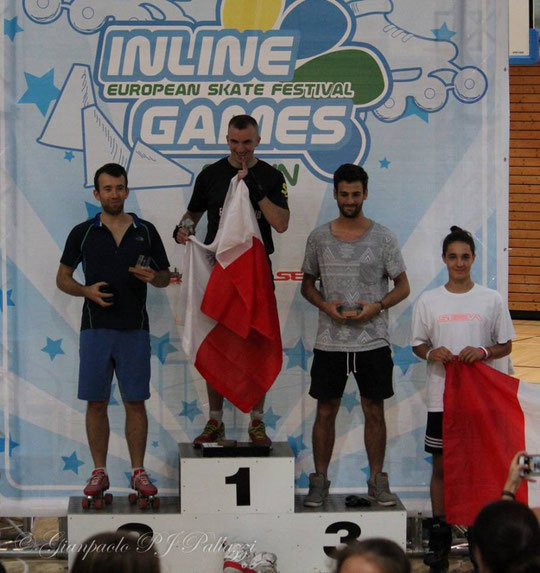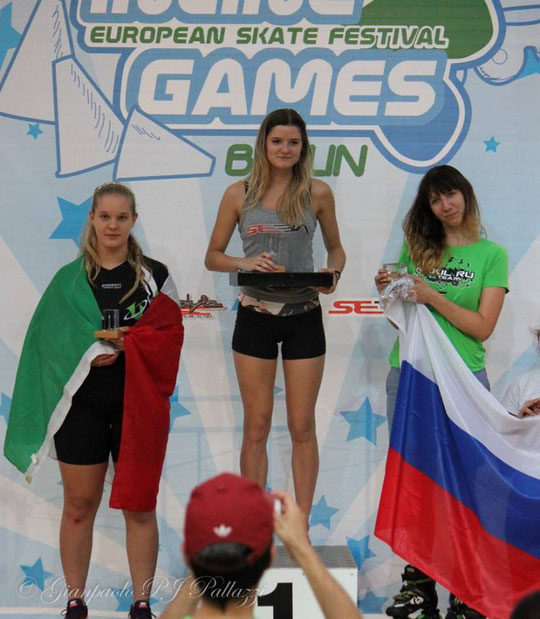 Polina Semenova for WorldSlalomSeries.com
Photo by Gianpaolo PJ Pallazzi and Inline Games
August 2016