Ambroise Nicolao : first senior victory !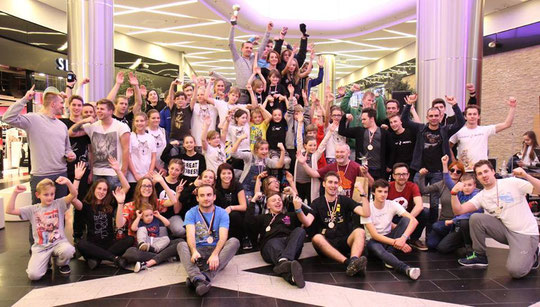 Rzeszów Slalom Battle 2016 was held in Poland in the first weekend of November. During this two cones competition, the 2015 Vice-European Champion in the Junior Classic, Ambroise Nicolao (Fra) won his first event in the Senior category! Last year in Rzeszów, competing for Juniors, he won all three main disciplines : Battle, Speed and Classic. This year, he started to represent the Senior category, and he got the first prime victory directly in both, Speed and Battle disciplines. We asked Ambroise what does it feel like to win the two cones event as a Senior competitor for the first time :  
"This is my third event and the seventh first place in Poland! Last year, I won Speed, Battle and Classic in the Junior category during the Battle Rzeszow and Junior Battle and Classic competitions of the Battle Warsaw. Unfortunately, there wasn't Battle Warsaw this year, but I managed to come to compete to the Battle Rzeszow again. Without any expectation, I won Speed and Battle in Senior category this year! I am really happy about my results!", Ambroise said, "Honestly, this competition has the best spot I've ever seen. It is located in a huge shopping mall so the floor and the background of this event are awesome! The speaker was really cool, people were nice, so I enjoyed this competition a lot. The most motivating factor to me is the skating with someone, which is not so easy now, as I am training alone. But skating together with everyone during the Battle Rzeszow gave me the huge motivation to train hard for the next season! So I thank everybody for this opportunity. See you next year everyone!"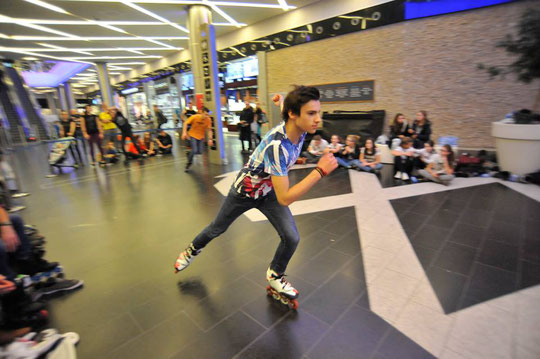 Polina Semenova for WorldSlalomSeries.com
Photo by Rzeszów Slalom Battle
November 2016