Savio Brivio under 4 seconds !?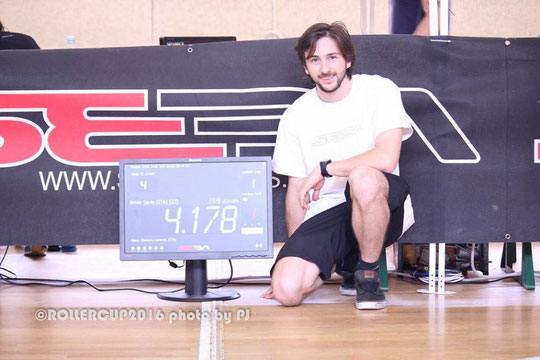 The Men's Speed Slalom world record should be beaten soon!
The 2014 Speed Slalom World Champion, Savio Brivio from Italy, unofficially beat his own Free Start WSSA world record in the Men's category! During the Rollercup Battle 2016, which was held in Italian Monza on the middle of June, he performed the fastest time of 4,178 sec, including 1 cone penalty, beating the last one (4, 184 sec) which he achieved in 2012 in Busto Arsizio, Italy. He is the first skater to be timed under 4 seconds in an official competition with a time of 3,978 sec before penalty. 
Unfortunately, this new time has not been approved as an official WSSA record because of the penalty. To be a world record, the time has to be clean and perfect. We wish Savio good luck for the next competition and we hope that he will be able to beat his world record soon !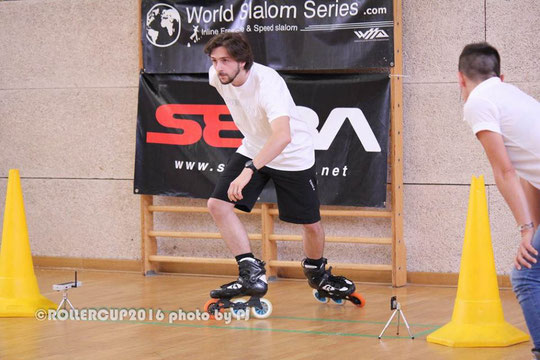 Polina Semenova for WorldSlalomSeries.com
Photo by Gianpaolo Pallazzi 
June 2016