EFSC 2016. Day 1st : Freestyle Slides and Free Jump.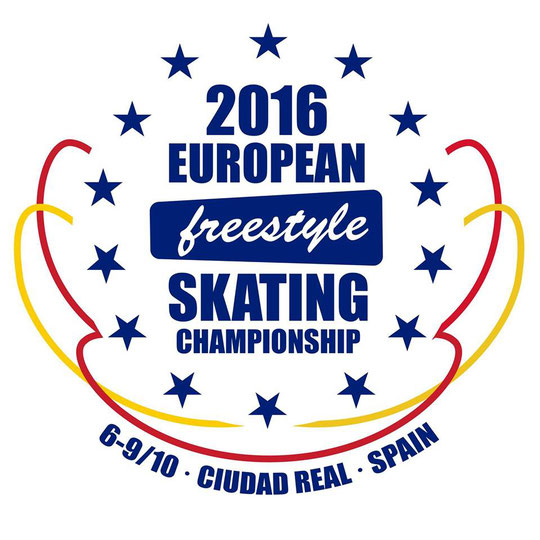 The European Freestyle Skating Championship 2016 is taking place now in Ciudad Real, Spain. Here are the first day's news and results! 
In the Men's Freestyle Slides discipline, Enrique Rubio Mesas from Spain won his very first European Champion title! After his victory of the PSWC 2015, this is his best result so far! The European Champion of the last year, Carlos Nelson (Esp) is taking the second place this time. The bronze medal of the EFSC 2016 goes to the current world number one, Denis Shirobokov from Russia.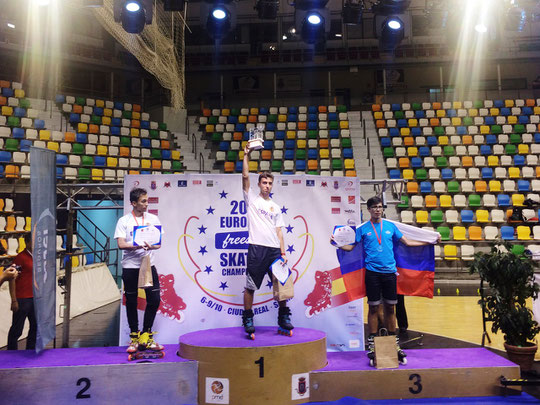 Bohdana Hotsko (Ukr) confirmed her European Champion title for the second year in a row! The current world number one, Natalia Krykova (Rus) received the silver medal of the EFSC 2016. Three times European Champion (2014-2012) Olga Fokina (Rus) took the third place of the Women's Freestyle Slides final.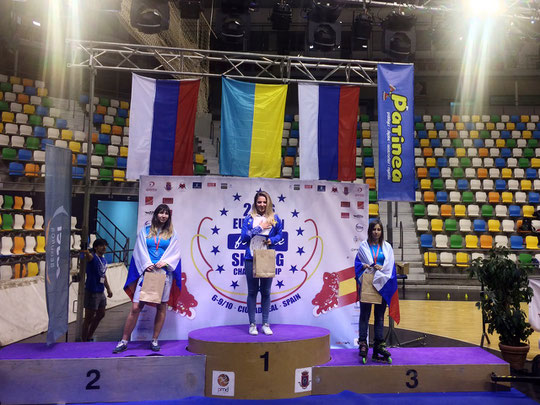 In the Free Jump Men's contest, Thomas Rataud (Fra) won his first European Championship's gold medal! Florian Petitcollin, also from France, got the second place. The winner of the last year, Gianmarco Savi (Ita) received the bronze medal this time.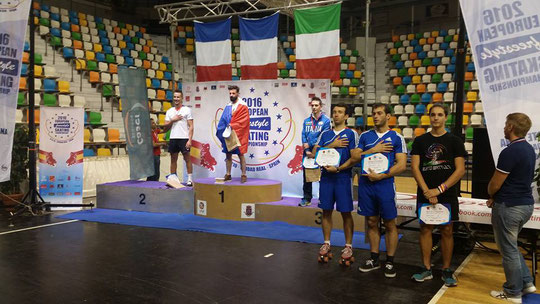 The current world number one, Maeliss Conan (Fra) improved her last year's result and won the Women's Free Jump competition. Claudia Massara (Ita), who was the first last year, took the second place. Mallaury Dubernet (Fra) finished on the third step of the podium.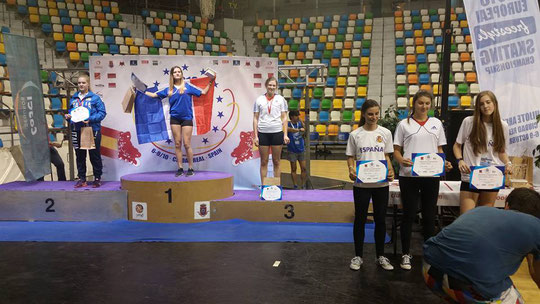 Polina Semenova for WorldSlalomSeries.com
Photos by  Rollerclub & Equipe de France Roller Freeride
October 2016