Maryna Boiko : at the top of the world again !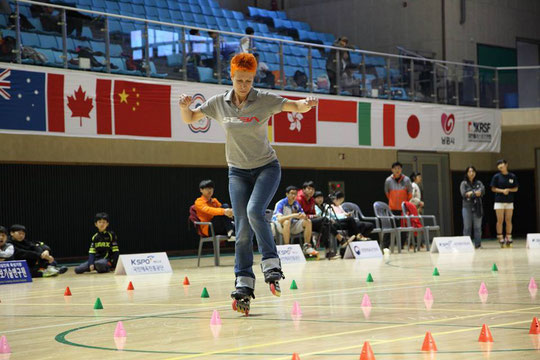 The World Champion 2010 and triple Vice European Champion (2011, 2013 and 2014), Maryna Boiko (Ukr) is still in the game! The Classic victory of the Namwon Korea Open brought her back at the top of the Women's Freestyle World Ranking! Last time she was keeping the world number one title for 13 months in a row ( Sept. 2010 - Sept. 2011). We asked Maryna to share her emotions about this new achievement. 
"I didn't expect to come back at the top of the World Ranking, so I am very happy about this!", Maryna said, "This new title will motivate me to skate more for even better results!  It feels like a second wind for me!"
Polina Semenova for WorldSlalomSeries.com
Photo by Natasha Mokeeva
May 2016