Namwon Korea Open 2016 : Triple victory for Alexander Timchenko!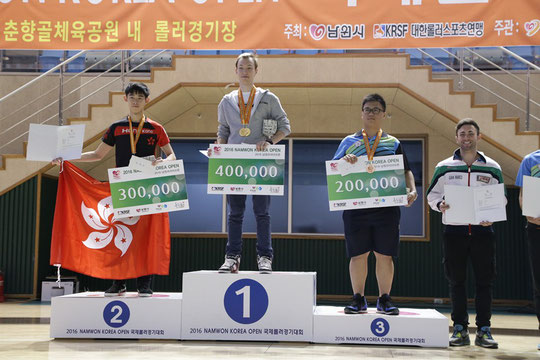 The first main event of 2016 was held on April 22nd to 24th, in Namwon (Korea). The current world number 2 of both, Speed and Freestyle World Ranking, Alexander Timchenko from Russia, started his competing season, winning all three main disciplines in a row : Classic, Battle and Speed. This is his best result so far and the first time that the European skater wins all the main disciplines of the 3 cones event in Asia! Here, the triple winner of the Namwon Korea Open 2016 shares his emotions : 
"Even if not all the Freestyle and Speed Slalom leaders could come, the Namwon Korea Open 2016 wasn't an easiest event!", Alexander said, "This is the first main competition of the year but the level of some participants has grown considerably! I am very happy to get this triple victory! Especially I am proud of the speed slalom first place - this victory was not only the most difficult but also the most desirable for me!
Polina Semenova for WorldSlalomSeries.com
Photo by Carroll Wong
April 2016