Sofia Bogdanova : more than 50 millions of views on Facebook!!!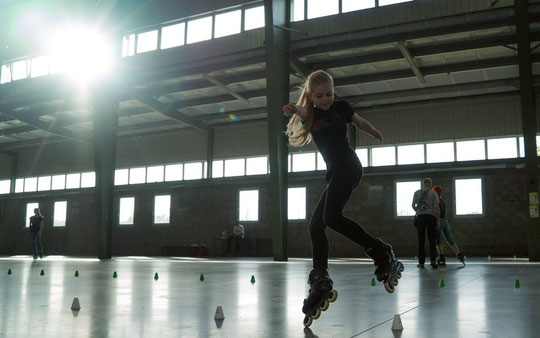 The current Junior European Champion, little Russian prodigy, Sofia Bogdanova, has fans all over the world. The video of her Classic run, filmed by SlalomTimTeam, during the Czech Freestyle World Cup got more than 50 millions of views on the Bleacher Report Facebook page. Here is the quick interview about her skating and social network life, she also tells us about  the  show she featured in this summer. 
INTERVIEW
P.S. Have you seen the Bleacher Report Facebook page and the number of views of your performance? What did you feel?

Sofia. Someone sent me the link when it was just posted. I saw this page once, and never checked again so I didn't even know this video was so popular.
P.S. In your opinion, why so many people liked and shared that video with your Classic run?

Sofia. I do not know why this video has caused such a stir. I'm just training hard to follow my goals.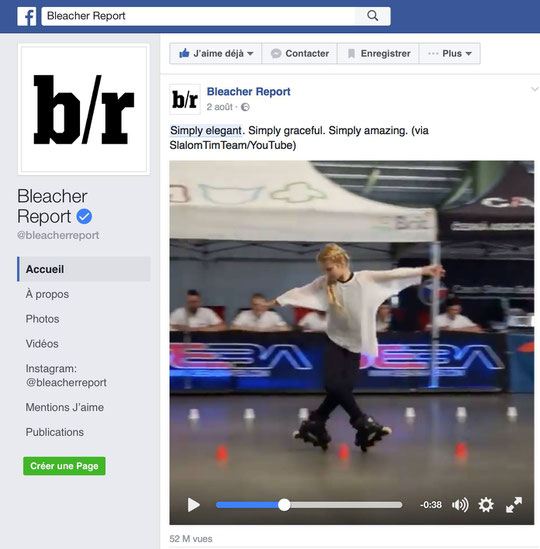 P.S. Did anything change for you since the video was published? Are people more interested with what you are doing now?

Sofia. So many people write me every day since that video was posted and shared on Facebook. People usually ask me how I learnt to skate, at what age I started skating, and how often I am training. There are many questions about the slalom competitions and my skates. Some people say I motivate them. Others tell me that their kids started to skate thanks to my videos. They also send their videos to me, asking to explain how to do the tricks.
P.S. Tell us about the show you joined this summer? Did you get any new experience? What was the most memorable and the most difficult for you?

Sofia. This summer I was skating for Ilya Averbukh's show, "Pinocchio". It's a special show for kids, expressed by the different kinds of extreme sport, like BMX, scooter, skates and parkour. The goal was not only to perform in the show, but also to promote my sport, so people would want to try. Thanks to this show, now i feel more confident with the public, and I cope easier with unexpected situations. The most memorable thing was the positive emotions that I received from each performance! The most difficult for me was to follow such a crazy lifestyle - first I was very tired, but finally i understood that it was worth it.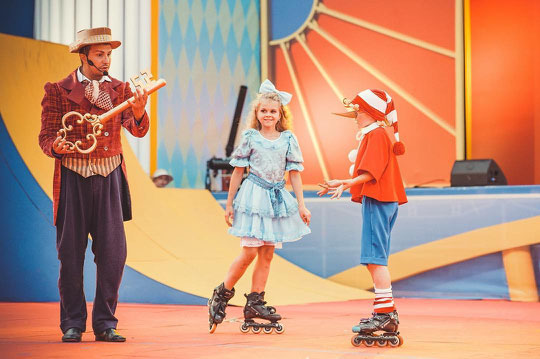 P.S. Do you train a lot now? What will be your next event?

Sofia. Now I've been training a lot to get ready for the competitions. I want to do well during the  World Championships.
P.S. Few words to your fans and all skaters around the word?

Sofia. Thanks to my coach Kristina Lysenko, she helps me to follow my goals. Thanks for her patience and the hard work she is doing. Thanks to my mum for her support and care. Thanks to everyone who supports me. I love you all!
Polina Semenova for WorldSlalomSeries.com
Photos by Denis Shirobokov
October 2016