2013 WFSC in Taipei, November 5-8
DAY 2 : Classic Freestyle
Chloé Seyrès for www.WorldSlalomSeries.com
Day One of the World Championships of Freestyle Skating held in Taipei was dedicated to Speed Slalom and offered an overview of the forces involved for Classic, with the evening competition of Pair Freestyle. After such an introduction, let's make room for a more thorough look into Classic Freestyle performances with the following day...
JUNIOR WOMEN'S CLASSIC FREESTYLE
The JW category starts at 8:30 AM and opens the competition of Classic Freestyle which monopolizes the whole second day of the event. 9 girls are on the list but the Indian girl arrives too late for check-in. As a result she is allowed to perform but she is not scored. Except for the Indian girl, the category is only made of Asians with 4 Chinese, three of them will take over the podium; 2 locals (Taipei) with very girly performances, who also presented a pair program in the same vein on day 1; One Japanese and CHANYA MONGKOLCHAREONCHOK (THA, #12) from Thailand, the only non-Chinese competitor who could pretend to the Top-3, but who was not at her best today.
Without much surprise, Chinese FENG HUI (CHN, #5) wins hands up with a mastered program, technically far above her opponents' performances: check her switching foot between left toe outside seven and right heel inside seven... She even treats herself to ending her run with a cobra to toe christie... Her team mate GUAN YU XIAN (CHN, #11) was the only one who could have put an end to her reign. Yet her program's potential was weaker and had serious flaws: almost exclusively toe tricks. Moreover, despite a good start, her performance was far from perfection, with lots of misplays and a bad fall which relegates her to the 3rd place, behind Chinese WANG DING YU XIN (CHN, #17). The latter's freestyle was poorer but she provided a few efficient technical combos which, combined with not a single cone down, propels her to the 2nd place.
JR WOMEN'S TOP-6:
Feng Hui (CHN)
Wang Ding Yu Xin (CHN)
Guan Yu Xiang (CHN)
Chui Yin-Hsuan (TPE)
Chanya Mongkolchareonchok (THA)
Lin Hsin-Chieh (TPE)
JR W Champion: Feng Hui (CHN)
JUNIOR MEN'S CLASSIC FREESTYLE
The boys immediately follow the girls. The levels are very unequal concerning that 22-skater category including new countries: India, Iran, Saudi Arabia, Yemen; as well as leading countries: Hong Kong, Chinese Taipei, Korea, Italy, Thailand, Japan, and of course, China.
The skaters go according to the reverse order of their world ranking. The first competitor to create a stir is young Korean KIM JUN KYEOM (KOR, #218), with a very stylish and convincing choreography of good quality. He finishes at the 12th place but have a look on that promising small boy! The second to be a cut above the rest and who will challenge the first place of the provisory ranking for a while, before being driven out by the leading Chinese (technically above), is Japanese MASAYOSHI SHIBAGAKI (JPN, #67). He provides the most original performance of the category with daring freestyle links, very jumpy and spiny. Let's note that he is one of the rare skaters to show both heel and toe tricks in his program! A variety that lacks to newly crowned Chinese YE HAO QIN (CHN, #3) and his vice-champion team mate ZHANG HAO (CHN, #14) who both avoid heel wheelings. Yet they are impressively at ease with great amplitudes and precise footwork, with elaborated links between high-level combos... a recipe that compensates for their lack of wheeling variety.
The two European juniors, Russian SERGEY TIMCHENKO (RUS, #8) and Italian LORENZO GUSLANDI (ITA, #11) respectively finish 7th and 8th. Both are great technicians but the Italian lacked music expression and seemed less and less convinced about his performance as his run went by, and the Russian's fall on his very last trick, a back toe footgun, cost him dearly.
JR MEN'S TOP-8:
JR M Champion: Ye Hao Qin (CHN)
JR M Silver: Zhang Hao (CHN)
JR M Bronze: Masayoshi Shibagaki (JPN)
SENIOR WOMEN'S CLASSIC FREESTYLE
The morning ends with the women. Let's note that for once, there is a majority of Europeans in that group, with only 5 Asians for 14 skaters, and 8 represented countries: Korea, Taipei, Italy, China, Poland, France, Ukraine and Russia.
The first runner-up is none other than Chinese MENG YUN (CHN, #13) who occupied the first place of the provisory ranking until SU FEI QIAN (CHN, #6) seized it with a 3 vs. 2 decision of the judges (according to their personal rankings). With the bronze medal, DARIA KUZNETSOVA (RUS, #1) is the first European of the competition. Her technical feats were not enough to make up for less music expression and poorer footwork, compared to the two winners. Let's note that places 1 and 3 went to two upgraded juniors...
SR WOMEN'S TOP-6:
SR W Champion: Su Fei Qian (CHN)
SR W Silver: Meng Yun (CHN)
SR W Bronze: Daria Kuznetsova (RUS)
SENIOR MEN'S CLASSIC FREESTYLE
After a quick lunch break, the show goes on with the biggest category, the senior men's, 42 freestylers aiming at the gold… featuring 22 countries, by order of appearance: Iran, Yemen, Saudi Arabia, India, Taipei (3), Brazil (2), Korea (5), Great Britain, Singapore (3), Mexico, Chile, Germany, China (4), Thailand, Russia (5), Argentina, Japan, Italy, Belorussia, France (3), Spain and Poland.
The first performance to stand out is that of 11th skater Korean KIM TAE BIN (KOR, #128) who challenges the first place for a while, before being ousted by chinese LIAO JIE (CHN, #106) who goes 18th. The Korean's choreography was echoing mid-20th century dancing fashion ingeniously matching his instrumental track. He is technically outdone by the Chinese's performance as for the level of tricks, the cleanness of execution, the mastering of speed variations and rhythm, as well as for the quantity and quality of footwork.
The latter will own the provisory throne until the 39th skater, Korean LEE CHOONG GOON (KOR, #5), who seizes the first place for good with a Michael Jackson choreography, indeed slower but very accurately matching the beat of the music. Liao Jie is also passed by the following skater, LCG's team mate YU JIN SEONG (KOR, #4), with a performance including quite a controversial never-ending introduction, as well as by last to go, current World No.1 ROMAIN LEBOIS (FRA, #1), who is a cut above the rest as for the difficulty and execution of high level tricks. The three skaters take hold of the podium in that order, leaving Liao Jie a hair away from the Top-3. Polish MICHAL SULINOWSKI (POL, #2) going second to last, finishes in the Top-5 with quite a successful run including very high level wheeling combos.
SR MEN'S TOP-10:
Li Yu Chen (CHN)
Alexandre Claris (FRA)
The SR Men's category is the only one
where the CHINESE did not raid the podium:
they add 7 medals
including 3 gold to their list,
out of the 12 medals available in Classic.
For the third year in a row,
the SR Men's classic crown goes to KOREA.
SR M Champion: Lee Choong Goon (KOR)
SR M Bronze: Romain Lebois (FRA)
FLASH-INTERVIEW
WITH WORLD CHAMPION LEE CHOONG GOON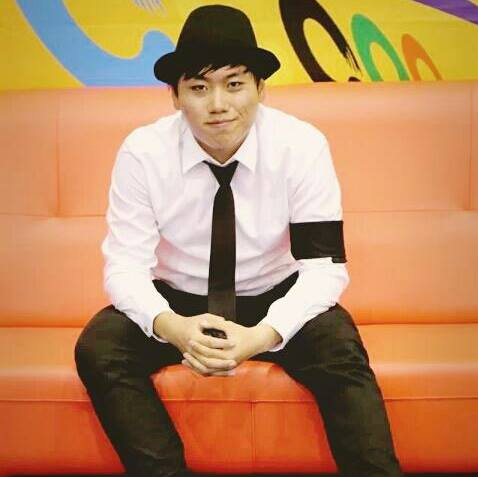 CS. This is your 2nd World title: You won the Pair Classic with KSJ last year, and now you get the Classic title! Which one is the more important for you?
LCG. Of course this year means a lot more to me, because in Classic you perform alone and I owe it all to myself!
CS. Regardless of your ranking, are you satisfied with your WFSC Classic run?
LCG. I did a few mistakes, which is a shame, but on the whole I am satisfied with my performance (and with my result!)
CS. How long did you prepare for that run?
LCG. 3 months!!
CS. Yu Jin Seong finished 2nd, a very good job for the Korean team! Did you train together to prepare for the Worlds?
LCG. Sometimes we do train together, but not very often because we live far from each other…
CS. What other skaters' Classic performances did you like during the WFSC?
LCG. I really liked Korean Kim Tae Bin's run. He has some good technical elements but above all he did a very good artistic performance. According to me, Classic is not just about doing hard tricks!
Tomorrow will be the last full day of competition and will be under the theme of Battle Freestyle! Stay tuned, Part 3 is coming!
Chloé Seyrès for WorldSlalomSeries.com