Namwon Korea Open


A great day for M.Sulinowski


and K.Hartmanis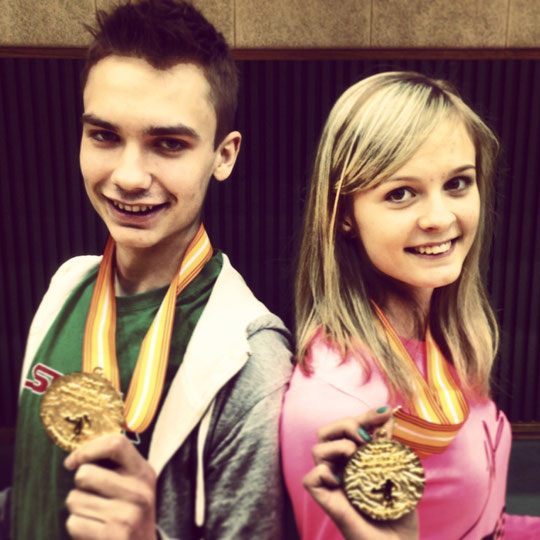 It seems that Poland is now a top country on the international scene, after the gold medal in speed slalom saturday for E.Czapla, polish Klaudia Hartmanis and Michal Sulinowski bring back 2 more victories at home, by winning the classic freestyle contest.

In the men competition, the top 8 skaters were very close, and it was really hard for the judges to find a clear winner, between the koreans, presenting very stylish runs but poor in hard tricks, and europeans, presenting very hard tricks but poor artistically, at the end, despite of few mistakes, M.Sulinowski took the lead thanks to a better balanced run, between hard moves and nice artistic performance.

"I`m very happy because even if I was injured (I twisted my ankle one week before competition) I took first place ! I was very stress full before my run because the most difficult in my performance is the beginning -jump to seven- but I did it well. After this my toe shift and back seven went not too bad, then I went to the 50`line - it was the first time that I did everything perfect and clear on this line, including combo with toe machine. After 50` I went to 120` line, I sat very bad on my foot while doing toe footgun and I fell… fortunately it was light fell, I didn't get a too high penalty, I stand up very fast so I forgot about this fall, and I focused on the rest of my classic. I made my artistic part, toe chicken leg and then toe shift from jump ! Summing up I`m happy about my run and result :) Now I think that it`s good time to create something new for the next events !

Jon Larrucea (Esp), with the same total than Lee Choong Goon (Kor), went on the second step of the podium, thanks to 3 judges placing him in front of the korean skater.
"I feel happy about my run because even if it wasn't perfect, I was quite clean and my tricks were almost all finished. I think my classic run is technical and with good footwork combinations so maybe I will keep it for the next competitions. Also I love the music so it helps me to feel comfortable while skating. I performed quite soon in the competition as 8 skaters of the world's top 10 were competing and I think this could be perjudicial  for my final result. Anyway, speaking about the result I also feel happy because there were very strong competitors and to finish second in a classic contest in Korea is a proud.
I liked Guo Fang's classic, I saw him training and it looked amazing. It's a pity that finally he did mistakes and finished 4th. Then Michal mixed very well artistic stuff with technique and finished first even with the mistakes and fall. Until the end the podium was tight, the first 4 places are very close."

Lee Choong Goon, finally on the 3rd place, did a good artistic performance, presenting a brand new run, but with small mistakes, and missing some difficult tricks, which didn't allow him to reach the first place,
"I was satisfied about my performance in classic, but I kicked 2 cones, and did some small mistakes. I will practice more to satisfy the judges next time. I use a new program that I presented for the 1st time, with new music. In this run I'm trying to practice some dancing, mixed with the tricks."


Classic Men Top 5 :
| | |
| --- | --- |
| 1- Sulinowski Michał | POL |
| 2- Larrucea Jon | ESP |
| 3- Lee Choong Goon 이충군 | KOR |
| 4- Guo Fang 郭方 | CHN |
| 5- Yu Jin Seong 유진성 | KOR |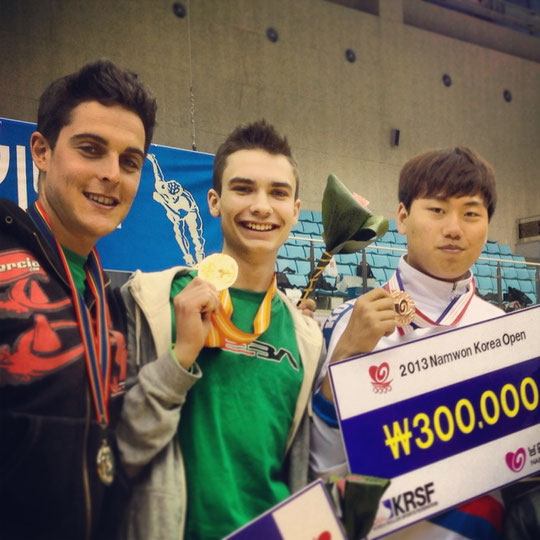 In the women competition, Klaudia Hartmanis (Pol) did the best run, in front of Maryna Boiko (Ukr) who did many mistakes in her run. the third place was very tight between A.Prucnal (Pol),  Lin Hsin Chieh (Tpe), and Park Yun Ji (Kor), but it's finally the polish skater who took the last step of the podium.

Klaudia Hartmanis : 

"I`m very satisfied about my classic run ! I did some mistakes like few cones kicked out, i missed toe machine on my 50`s and back Toe Footgun on 120`s…so my performance wasn`t perfect but now I have big motivation to create and train for a better run for the next competition !  I`ve started to work on that but it`s not finished yet. But I really like the classic run I did today, I feel that my skating is very natural and free. I think my program matches to the music, the tricks and freestyle are fast ... it`s a pleasure for me to do this performance !!  I`m so happy about my results !!! I am satisfied because my result is better than last year, so I feel I am improving."

Maryna Boiko : "It was an interesting result, because I made a new program, and I was surprised to be 2nd with this run, i will have to make some changes for the next competition. I need to practice more in Classic, it is a good result, and I feel that I can improve"

Angelika Prucnal : "I'm really happy because of the 3rd place in Classic. I didn't expect it. There were a lot of really good skaters with nice performances. Before the run I thought that i should keep smiling and try not to kick to many cones and, as always, to have fun with my skating ! It helped me a lot.
I don't think that my Classic was perfect and i would like to improve it for next competitions, anyway I' m really happy and this 3rd place a big motivation for me."
Classic Women Top 5 :
| | |
| --- | --- |
| 1- Hartmanis Klaudia | POL |
| 2- Boiko Maryna | UKR |
| 3- Prucnal Angelika | POL |
| 4- Lin Hsin-Chieh 林心潔 | TPE |
| 5- Park Yun Ji 박윤지 | KOR |
In the pair freestyle contest, koreans Lee Choong Goon and Yu Jin Seong, did the best performance and won easily the gold medal, in front of pairs M.Sulinowski/K.Hartmanis and China Taipei's Chiu Yin Hsuan / Lin Hsin Chieh.