Polina Semenova

"Talking 'bout the new
generation"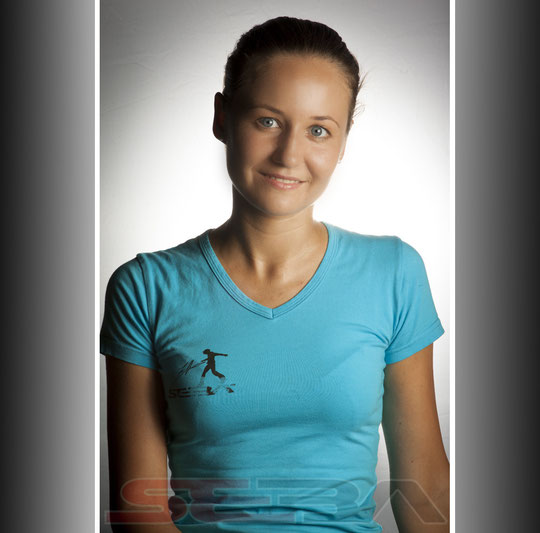 World #5 Freestyle (Jan.13)

2012 Stats:
- 12 competitions in 2012
- Best 4: 1080 pts (Total score: 2495)

Polina Semenova finishes the 2012 season at the 5th place of the World Ranking, only 20 points behind young Chinese Su Fei Qian (1080 v 1100). After all these years of competition, she still keeps up in the Top5!
For a couple of months this spring, she briefly seized the 1st place for the first time in her career, before being ousted by her fellow compatriot Dasha Kuznetsova last July... A good opportunity to end up a career with a flourish for a proudly retired pro-skater !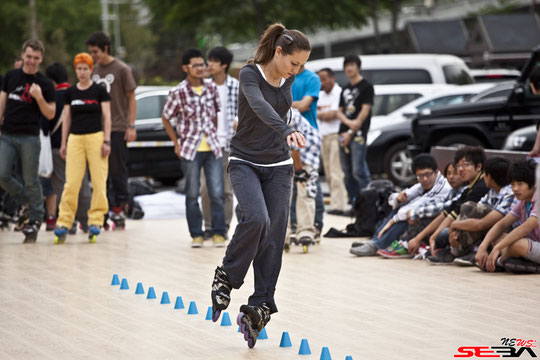 What do you think about 2012 ?
2012 was quite uneven for me. I won the battle in Paris but didn't qualify for the semi-final at the European Championship in Berlin. I reached the 1st place of the world ranking for a couple of months, but Ii also didn't perform that well in  some events. After all, I am still in the top five and, according the level, I think it's not a bad result at all.

Your main best results last year ?
The best one was Paris, I realized my dream, I won the PSWC Battle! Thanks to this, I became number one at the world ranking. Even if it was just for a few months, I couldn't possibly have a better result, and I think it was a nice way to finish my career.

What was your best performance this year ?
To say the truth I would chose not this year but the one before when i won two best titles of the European Championships in London. That time I  was really proud of, not only the result, but also of the quality of my skating.

Which competition did you like best ?
I love PSWC because its always the best atmosphere over there and because i finally won it =))) But also there was a very nice competition in Italy, in Senigallia, it was wonderful chilling time when we could have small holidays at the seaside during the competitions! The organizers were very friendly and I had a great time there!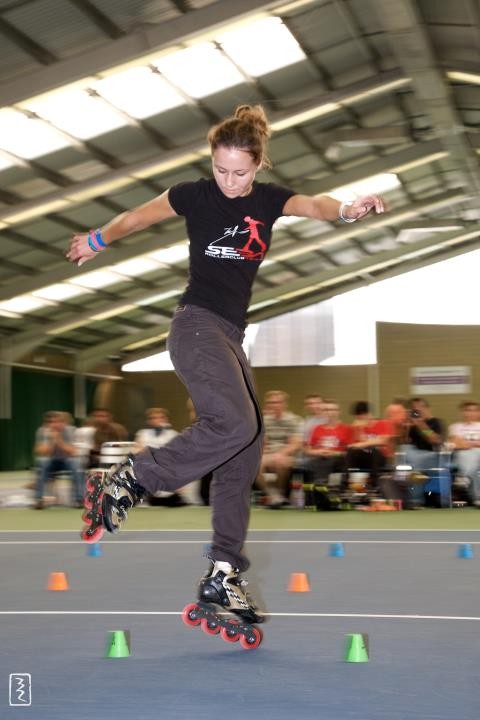 The WFSC 2012 Lishui was officially your last competition. Why stopping ?
My skating period was a wonderful time. I feel very happy that I had a chance to do what I love: traveling the world, being with all these great people, meeting my friends, and mostly understanding how important it is to find something I really like and perform in it.
But time is going by, skating is still great for me but i feel that I need to step up, I need a new page, fresh emotions and a new life. =)
It's time for a new generation to shine, luckily there are so many young potential skaters. It's their time now and I am happy to become a retired pro-skater.

Will you still be around next year somehow ?
I'll be happy if some organizers need me as a judge next, I would love to help. For the rest, I am working on my personal goals right now and I have a big holidays from skating, but who knows, maybe in half a year I will put my skates on again for fun =)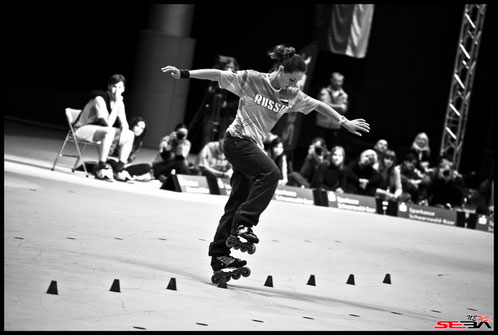 What are your forecasts for the next women's world Top 5 in 2013 ?
I vote for Dasha Kuznetsova and Klaudia Hartmanis, they are my favorite skater girls for now! So technical and improving, but also so positive and friendly ! I think they will share the top five with chinese girls. Su Fei Qian, Meng Yun, Feng Hui and other chinese kids will still improve and fight for the podium too. Plus Zoe Granjon and Polish girls who will show their best, it seems quite interesting, we'll see =))) ... In any case, the new generation will make slalom evolve!

Free space...
I would want to thank all the friends and nice people I met thanks to skating for all the experience, all the smiles and positive emotions we shared! A huge thanks to SEBA brand and Rollerclub with Sema and Goga for support, and for giving me a chance to realize my skating skills from dream to real life! =) Thanks to everyone who was close to me for all these years and I hope to see you guys sometimes. Anyway I will try to come to the competitions, at least to say hello and to support =)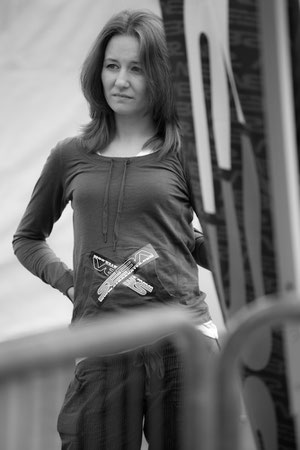 Interview by Chloe Seyres for WorldSlalomSeries.com / January 2013