Sergey Timchenko : The World Championship is a special event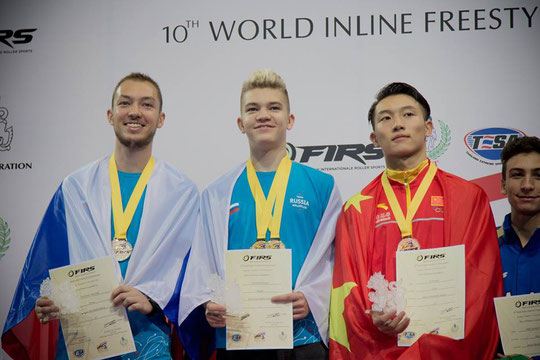 The current World Number one, Sergey Timchenko, got the double victory of the World Championships in both, Freestyle Classic, and Battle disciplines for the second year in a row. Here Sergey analyzes his World Championship's performances and shares his feelings about the most important event of the year. 
"For sure I am very happy about my double victory", Sergey said. "Like last year, the World Championship brought me only positive emotions. The competition's ambience was, as always, excellent: we supported and encouraged one another. The World Championship is a special event, everything is different from all other competitions.
I'm satisfied with my classic performance. Unlike last year, this time, I managed to do well all my tricks and combos (although not all the tricks were perfect).
For me, the Asians Classic runs are the most impressive part of every World Championships. This year was no exception. I was struck by Zhang Hao's Classic run, he showed a very dynamic and technical skating. Next season, he will join the Senior category, which will make the competition even more interesting. I was also very impressed by the Shibagaki Masayoshi's skating. He performed a very beautiful Classic run, with a serious set of elements. His style is so unusual and different from others!
I would also add few words about the Battle. Every season it becomes harder and harder to create new tricks and combos. To achieve victory, you need to show difficulty, and at the same time different from everything what all others do. Even the smallest mistake can affect the result. This time, I was able to do almost everything I planned. I am very glad that I confirmed the Battle World Champion title, despite the strong opponents in the final. I want to congratulate my brother, Alexander, who managed to get in shape after the summer brake and to also confirm his last year's result, taking the second place. Ye Haoqin and Valerio Degli Agostini also showed  an excellent technique level with some interesting and difficult combos.
I want to thank organizers, volunteers and all participants of this World Championship. Many thanks to all who supported us, not only during this WFSC, but also throughout all the season. Big thank to Angelika Babiy, we were a great team! Thanks to my sponsors, SEBA and ROLLERCLUB, and of course to our friendly and simply the best, Team Russia! And the biggest thanks to my parents and my brother, you're the best!
I wish everyone good luck for the trainings and see you on the new season!"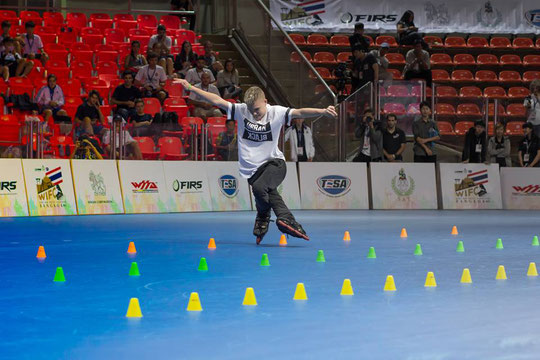 Polina Semenova for WorldSlalomSeries.com
Photo by Kseniia Komarchuk
February 2017