Huang Hai Yang : there is still much room for improvement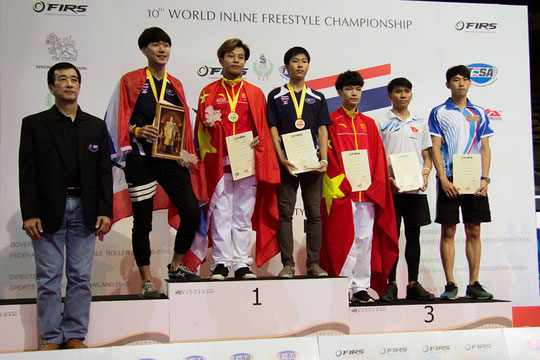 The four times Slides World Champion, Huang Hai Yang, from China, shares his memories of the World Championships 2016. 
"I desperately hoped to win because I trained so hard for this World Championship", Huang Hai Yang said. "This time, I felt a great pressure, as the general level of slides has improved whether it is in Europe or in Asia. I have never attended any other competition with so many skaters. I enjoyed sharing and exchanging sliding tricks & skills in a good atmosphere in the sports stadium and then spending some time with the skaters in the hotel. Now, I want to further enhance myself as there is still much room for improvement. And for the other skaters, I look forward to their innovative sliding tricks and combos."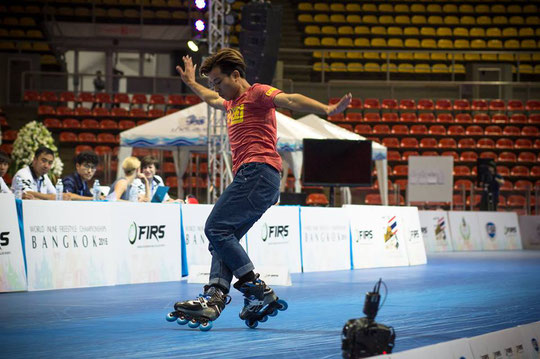 Polina Semenova for WorldSlalomSeries.com
Thanks to Carroll Wong
Photo by Kseniia Komarchuk 
February 2017