Barbara Bossi : Speed slalom is a "real sport"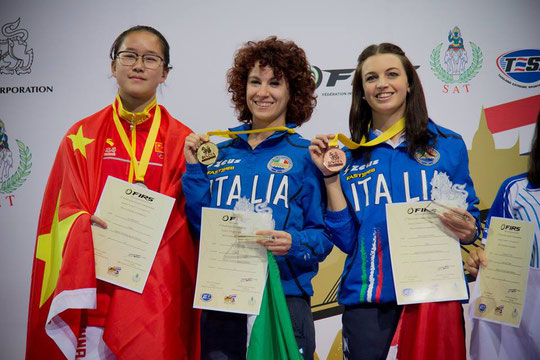 After two victories at the World Championships in 2010 and 2011, Barbara Bossi received three silver medals in a row (WFSC 2012-2014). In 2016, she got back her World Champion title, winning the last World Championship's Speed Slalom final! Here you can find her feelings about the victory and her plans for the new season. 
"I am so happy about this victory at the latest WFSC", Barbara shares her emotions. "I really didn't expect it, especially after the time trials. I was around 0.2 sec slower than all the other opponents and I was really doubting of my setup and my chances to win. I really wanted to win, though. 
This WFSC has been harder than ever because girls are now super fast and you need to push 100% or even more to win. I like it, but it's sooooo difficult! You need to be surgically accurate in order to avoid penalties but you need to be super strong and push as if you had a lion running after you.
However this has been "my favorite win". It's difficult to repeat themselves, especially after 3 years but I did it and I am so satisfied! 
Right now I have no plans. I am enjoying a short break and I think I will skate for fun for some time, just to rest and make up my mind and refresh for next season (eventually). I also want to spend some time with my family and friends, since I focused on trainings during the last few months and I need to "live" a bit! I will continue to teach children and work as a coach, but I want to enjoy my life. 
I wish that the speed slalom movement could grow even more. I saw some potential in junior ladies from Asia and I wish there would be more Europeans challenging them! I want to point out that even though most people pay attention to freestyle only, speed slalom is a "real sport" and needs training and technique just like every other sport and it's part of the freestyle skating, so why should we forget about it and do it just for fun? 
To conclude, I want to thank you Polina for interviewing me, my sponsor for supporting me in these years with the best materials, my family, friends, my coach and teammates for support and for cheering me up even when I am freaking out during competitions for stupid things, and last but not least I want to thank you all for being my second worldwide family."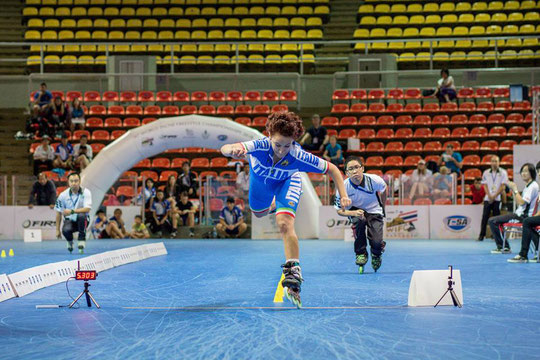 Polina Semenova for WorldSlalomSeries.com
Photo by Kseniia Komarchuk
February 2017